Jetstar pimps iPads for $10-$15 per flight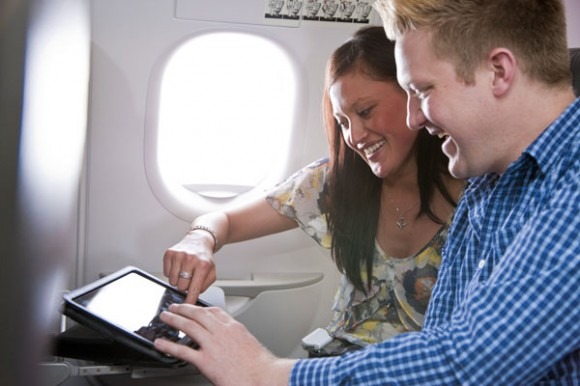 If you are flying around Australia and you fly on Jetstar airlines you will have the option of renting an iPad to use during the trip on some flights. As of today the airline is rolling out the rentals of iPad on flights on the Australian domestic, trans Tasman, and short haul flights from Australia and New Zealand. The iPad will be offered on flights over two hours.
The rate for the iPad rental will depend on the flight length and will vary from $10 to $15 per flight. To start Jetstar will put 3,000 iPad on its flights and then will increase that number of iPads when it rolls the rental service out to its Asian network. Jetstar says that it is the first airline to offer iPad rentals.
The people that rent the iPads will be able to watch movies, TV shows, and listen to music. There are also games available on the devices along with digital books and magazines. The devices will also have content for kids including movies, games, and books.