Jelly is the world's smallest 4G LTE Android smartphone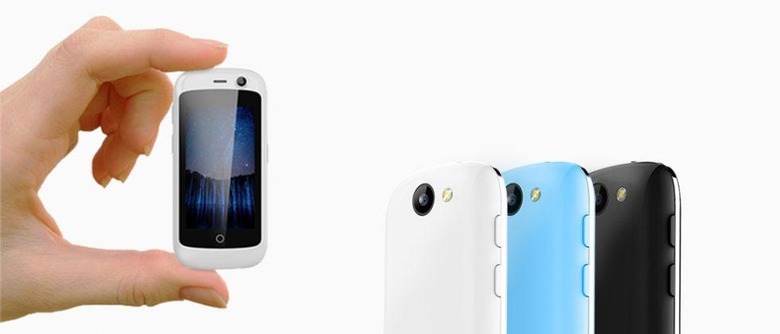 Jelly is an Android smartphone with 4G network support. Neither of those two things make the phone notable, at least not in and of themselves. Rather it is the phone's miniature 2.5-inch touchscreen display that makes the phone worth looking at and that earns it the title of 'world's smallest' 4G smartphone. This handset looks, at first glance, like a flip phone that is closed. It is far, far more than that, however.
Anyone who owned cell phones before the advent of smartphones will recognize Jelly's design as being inspired by the before time, the time when candy bar and flip phones were popular and the best handsets were trendy due to their tiny size. Jelly follows in those phones' foot steps, being small enough to fit into the coin pocket in a pair of jeans. It's tiny enough you'd be justified in worrying about losing it forever.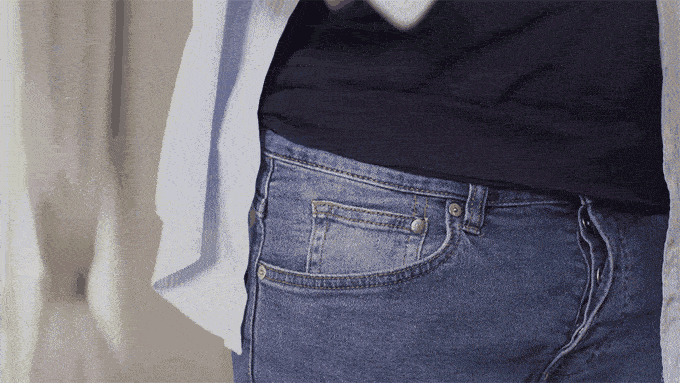 Despite its small size, Jelly is a fully functional smartphone, at least according to the team behind it. The handset is said to feature a 2.45-inch TFT display alongside a 1.1GHz quad-core processor, 2GB of RAM, and 16GB of internal storage. The handset runs Android 7.0 Nougat and includes dual SIM slots. There's also GPS for navigation and a gyroscope.
As with most smartphones, Jelly has both a front (2MP) and rear (8MP) camera. As well, there's a microSD slot for expanding the phone's internal storage, meaning the handset covers all the major mobile bases. The handset does have some boasting rights reserved for tiny models like itself, namely a battery life able to reach up to three days of usage before needing charged. The standby time is an excellent 7 days.
The phone will give buyers access to the Google Play Store and all the apps that come with that. As well, the phone will be usable on GSM carriers, so you can take it just about anywhere excluding the CDMA companies. If all that sounds great, there's still one 'catch,' and it's a big one — Jelly is being funded on Kickstarter, and as with any crowdfunded product, there's a chance it'll never hit shelves. If it does, though, the expected retail cost will be $109 USD.
SOURCE: Kickstarter