Jelly Bean Google Voice Search challenges Siri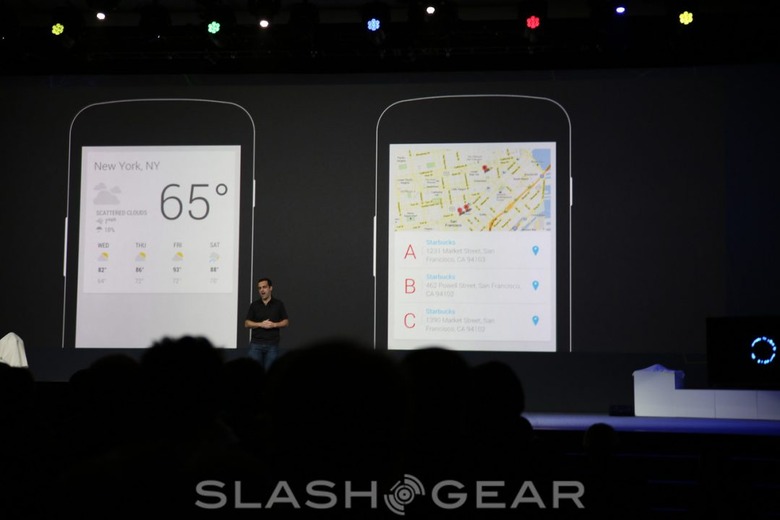 Android 4.1 Jelly Bean has introduced a Siri-battling voice feature, a super-speed recognition tool that produces results in a streamlined infographic-style UI. The new GOogle voice search system can recognize naturally spoken queries, pulling up Wikipedia entries, Google Image Search results and other data. Best of all, it looks considerably faster than rival systems.
In contrast to Siri and Samsung's S-Voice on the Galaxy S III, the Jelly Bean voice search delivered its results almost instantaneously. Those results are presented in a clean new UI, picking out the key results and particularly well suited to navigating in those times you're walking around and can't poke at tiny on-screen graphics.
The voice search can even handle somewhat unusual requests. "Show me pictures of pygmy marmosets" it was asked during the demonstration, swiftly bringing up a gallery of shots that could then be tapped into and swiped through.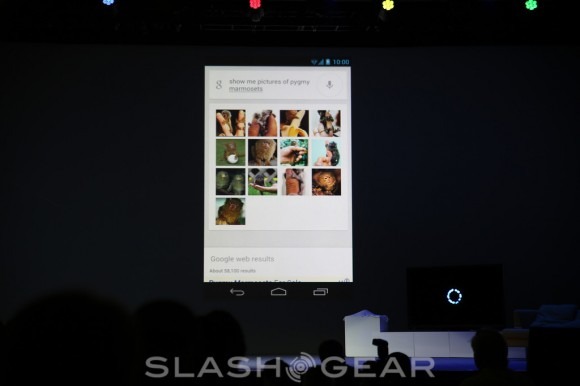 Jelly Bean Google Voice Search will be accompanied by the new Google now system, a contextual search implementation.