Jelly Bean for Verizon's Galaxy Nexus arrives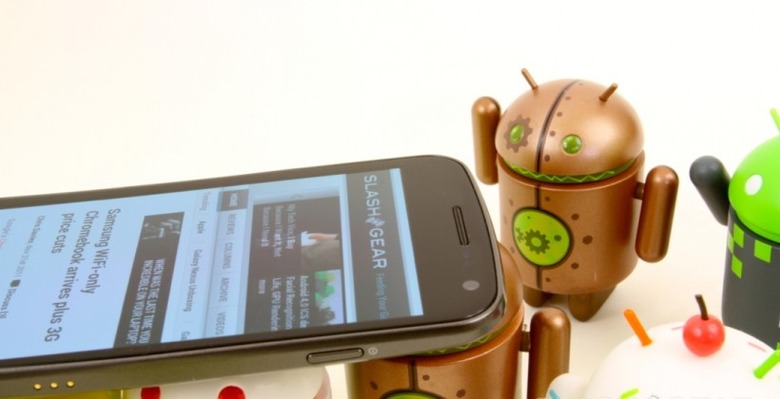 Verizon has begun rolling out the Jelly Bean upgrade for its LTE Galaxy Nexus, finally bringing the Android smartphone up to date with the latest release. The update is detailed in a new document on Verizon's support site [pdf link], SW Version JRO03O, and includes Google Now functionality as well as changes to the UI.
For instance, entries in the notifications drop-down are now more detailed, with previews of emails and text messages among other things. Voice Search has been bolstered with Knowledge Graph data, working alongside Google Now which prompts the user with information on travel, weather, and other news that it believes is pertinent.
Text-to-speech and keyboard auto-prediction have also been improved, and there's offline voice dictation. Perhaps most importantly for day-to-day use is Project Butter, Google's new UI engine for Jelly Bean, and which improves the fluidity of the interface during general navigation.
There are newly resizing widgets, photo and video sharing via Android Beam, and numerous other tweaks to improve the overall user experience. The document suggests more information will be available at this page, though it was not functional at time of writing.
[via IntoMobile]