Amazon may be late to the game in smartphones, but outspoken chief exec Jeff Bezos isn't concerned that the Fire Phone has missed the boat. "We have a long history of getting started and being patient," Bezos said of Amazon's willingness to give the Fire Phone project time to play out, while also defending its unexpectedly mainstream $199.99 sticker price.
In fact, speaking to the New York Times, Bezos argued against the idea that Amazon was even slow to join the smartphone movement. Instead, he argued, the segment is so rapid in the pace at which it changes, that it doesn't make sense to compare how Amazon might have done five years ago – taking on Nokia and BlackBerry, the dominant players at the time – with how it will fare today against the iPhone and other Android-based devices.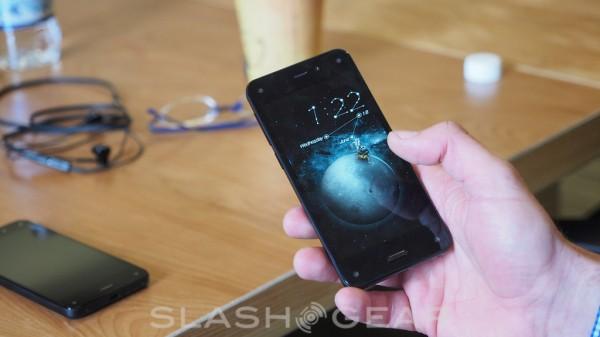 One surprise at the Fire Phone launch had been the retailer's pricing for the smartphone. Amazon had been expected to shake up the industry with an atypical sales strategy, either significantly undercutting other flagship handsets, including some sort of bundled data, or even giving the Fire Phone away as part of a Prime subscription.
Instead, it stuck to well-trodden paths, though Bezos argues that 32GB for $200 – where 16GB for that price would be more common – not to mention the (limited period) Prime bundle is still unique enough.
In part, that appears to be down to a realization that selling hardware at close to manufacturing cost – as Amazon did with the Kindle ereader – may not be such a great idea if users are sluggish to upgrade down the line. Bezos says he regularly sees old hardware from the company still in use, arguing that a less frantic upgrade cycle will work in Amazon's favor.
"I still see people using second-generation Kindles, like if I go to the beach. Gosh, that's a six-year-old Kindle. And we don't have to feel bad about that. We don't have to wish they were on the upgrade treadmill. I like the alignment with the customer. With the $199 phone – that's the same approach" Jeff Bezos, CEO, Amazon
That slower rate, he implies, means Amazon is willing to give Fire Phone time to play out, rather than jump to react if initial sales are poor as AT&T and HTC did with the little-loved HTC First Facebook phone.
There's more on the Fire Phone in our full hands-on, and we've plenty more live video of the key features like Dynamic Perspective, Firefly, and Mayday in action.
SOURCE NYTimes