Jeeves and Wooster Pendant Lights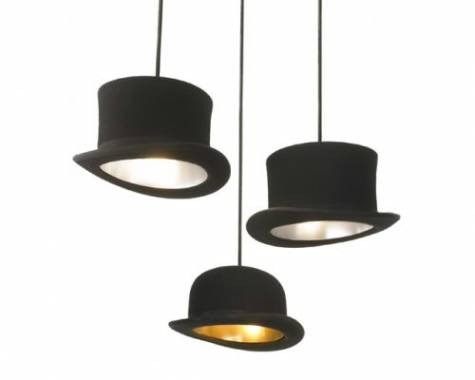 We need a whole section here on Slashgear dedicated to all the cheesy lighting that pops up. This Playboy mansion style lighting will make any bachelor with slightly tacky taste overly happy.
I personally have never had the urge to hang a bunch of top hats and create a few pendant lights, but apparently someone has. This isn't even some strange work of art meaning something much deeper than it seems or some innovative concept design that we all find interesting but not to actually purchase. No its actually up for sale.
The Jeeves and Wooster Pendant Lights are from the British designer, Jake Phipps. The pendant lights are priced at $850 for the pair.