Jeep Wrangler JL frame weld failures lead to vehicle recall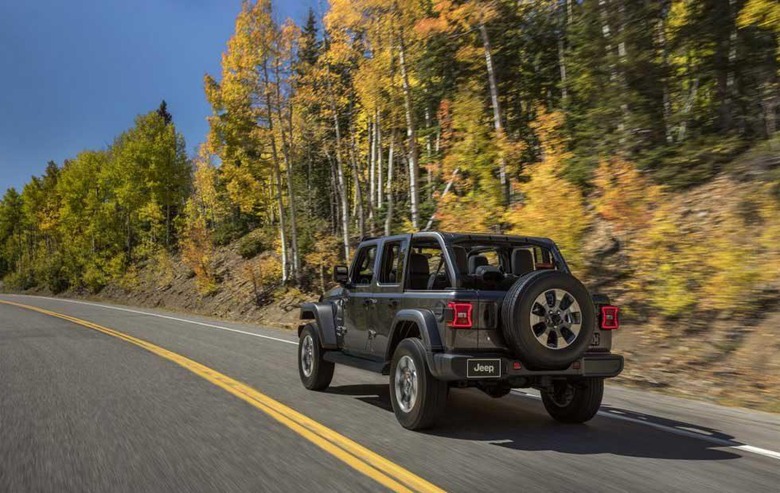 As the adage goes, you never buy the first year of any new vehicle. It turns out the adage was quite right for many Jeep Wrangler JL owners. Owners of these capable off-road vehicles have been complaining about poor quality frame welds for a while, and now the issue has been escalated all the way to the NHTSA and FCA is reportedly set to issue a recall. The main issue has to do with frame welds breaking on the front-end of the JL at the track bar mounting bracket.
Multiple JL owners have complained that their welds have broken at the track bar mounting bracket, this bracket is a critical component and separation of it from the frame has left some owners unable to control their vehicles. Of the owners Jalopnik reports have experienced the issue, none of them were off-roading their vehicles at the time, all the failures happened on the highway.
All the vehicles had low mileage and none of them claimed to have been abused. A leaked recall notice turned up on a Jeep forum noting that FCA had issued a stop sale for 2018-2019 Jeep Wrangler JL vehicles. The recall specifically notes the front track bar bracket weld issue. The notice goes on to state that the bracket could separate from the frame causing a vehicle crash without warning.
All the recall says that FCA is doing is inspecting and repairing the bracket as needed. FCA says that the recall should launch in Q4 2018. FCA maintains that only 4% or about 720 vehicles have this issue out of the 18,000 vehicles in the range that will all be inspected.
The video above shows the track bar mount weld failure experienced by one JL owner called Bret Stevens. As the steering wheel is turned, you can see that the bracket has completely separated from the frame of the vehicle. It's not clear how or if vehicles with such a major problem as seen in the video can be repaired or why this weld has proven problematic for FCA.
SOURCE: Jalopnik