Jeep will launch a subscription car service, Jeep Wave, offering drivers the ability to switch between vehicles for a single monthly fee. The new service follows a number of subscription-based alternatives to car purchase and leasing from Volvo, Cadillac, and others.
Jeep announced the new scheme as part of parent company Fiat Chrysler Automobiles' (FCA) five year plan reveal this week. It's part of a comprehensive roadmap of strategies that spans everything from Fiat through Jeep, Dodge, and Ram, to Chrysler, Alfa Romeo, and Maserati. Among the ideas are a push for electrification, in addition to more flexible ways to get drivers behind the wheel of an FCA family vehicle.
One big effort there will be Jeep Wave. Expected to launch in 2019, it will attempt to lure customers with the promise of a broader number of cars that they can use. Although it may be Jeep-branded, Jeep Wave will in fact encompass other nameplates from the FCA portfolio, too.
There'll be two aspects to the service. First off will be a subscription plan, or more specifically three: described as "Good," "Better," and "Best," each will include a range of different FCA models. Subscribers will pay a monthly fee and get to choose from the array of cars in each tier.
FCA says there'll also be "options for insurance coverage, vehicle selection & concierge services," though hasn't gone into specifics about what that might comprise. Still, based on other subscription car plans, we'd expect to see fully inclusive insurance regardless of vehicle model, together with the ability to switch out vehicles and have Jeep Wave staff bring the new car and take away the old one at a home or work location.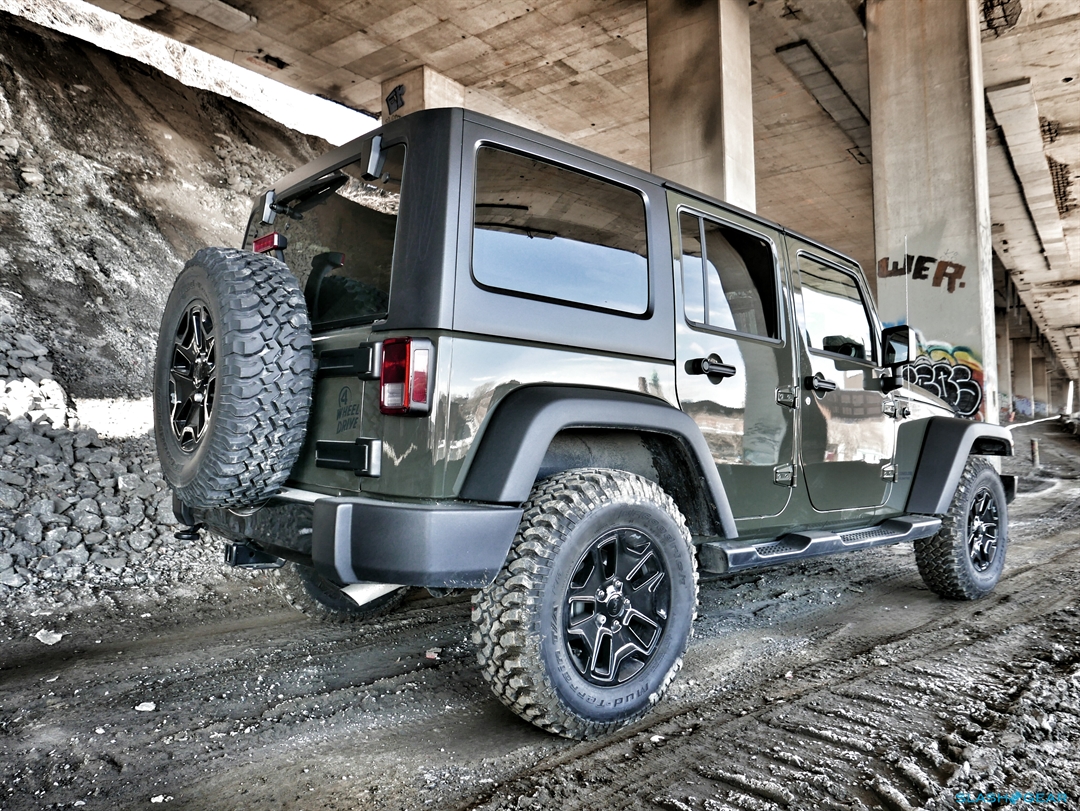 The other aspect of Jeep Wave will be support for borrowing cars based on Jeep ownership. Buyers of Jeep Wranglers and "Hawks" – which includes the Trail Hawk, Desert Hawk, and Track Hawk variants – will get so-called "Jeep coins" when they buy. These coins can be used to borrow other vehicles when required, with drivers able to purchase more coins as needed for ongoing access to the service.
It's a slightly different strategy to the other car subscription plans we've seen, though not entirely new. Back in the early 2010's, for instance, Peugeot briefly ran a service called "Mu" in Europe and the UK, in which drivers could purchase points and use those to borrow a variety of vehicles, from scooters through vans, sedans, minivans, and sports cars.
At this point the specifics on FCA's version are unclear: it's not known, for instance, whether only Jeep owners will be able to buy "Jeep coins" to access the fleet. Opening it up more broadly might give tentative potential buyers wanting more than just a brief test drive the opportunity to fall in love with a new Jeep vehicle, for example. Existing owners, meanwhile, may value the potential to have short-term access to a different car to suit a specific need, such as getting a larger SUV for a family road trip.
It'll arguably make even more sense as Jeep pushes into greater electrification. FCA has plans to launch ten plug-in hybrids by 2022 bearing the Jeep badge, along with four completely electric BEVs. Even before that, there'll be electrification options – potentially spanning mild hybrids through to fully-electric – on each nameplate by 2021. While some drivers may find a BEV sufficient for most of their typical use, the option to switch it out short-term for a gas or hybrid model when a longer journey crops up could settle any lingering range anxiety.
FCA says that the Jeep borrowing program will begin with a pilot in 2019, initially in the North East of the US. Jeep Wave's subscription service, meanwhile, will also launch in 2019. Pricing and exactly which cars are to be in each tier are still to be announced.