Jeep concept features the 707HP V8 engine from Dodge Hellcat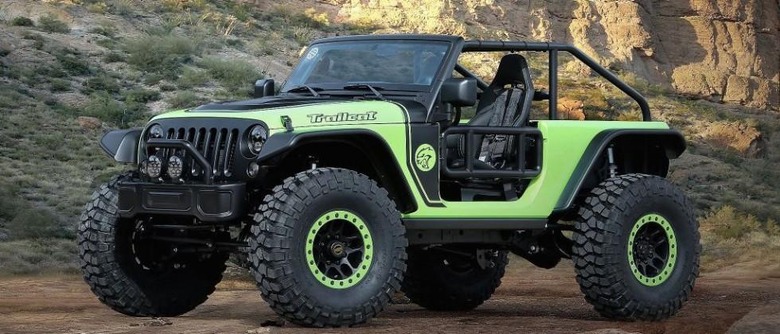 To celebrate the 50th anniversary of the Easter Jeep Safari event, where Jeep and off-road enthusiasts gather in the desert in Moab, Utah, the car maker will be showing off a handful of special concept Jeep models. While Jeep has presented concepts to the thousands of participants in the past, this year they've pulled out all the stops on one particular vehicle. Dubbed the Trailcat, it's a Jeep Wrangler that has been outfitted with the 707hp 6.2-liter V8 engine from Dodge's Challenger SRT Hellcat.
In addition to the monster engine, Jeep lengthened the wheelbase of the standard Wangler by 12 inches, and made the windshield 2 inches shorter to help with the sporty, aggressive look. Then they went and borrowed the sport bucket seats from a Dodge Viper, and threw on 39.5-inch BFGoodrich off-road tires along with shocks and axles that would allow the Trailcat to climb just about anything the driver sets eyes on.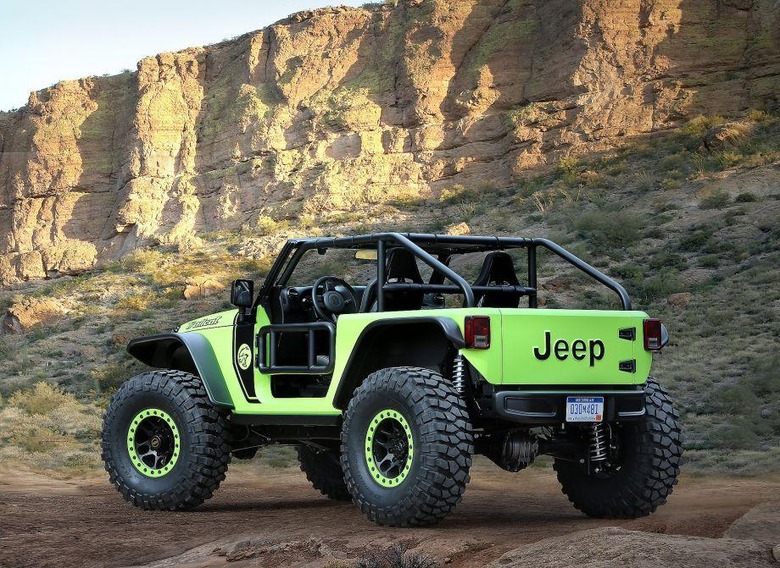 But the Trailcat is only the first of what Jeep has created this year. Next is the Jeep Crew Chief 715, with a throwback styling that echoes Jeep's old military SUVs. This concept features a four-door pickup design with a fabric-top, 40-inch NDT military tires, steel bumpers paired with mounted winches, and a "Tactical Green" color paint job.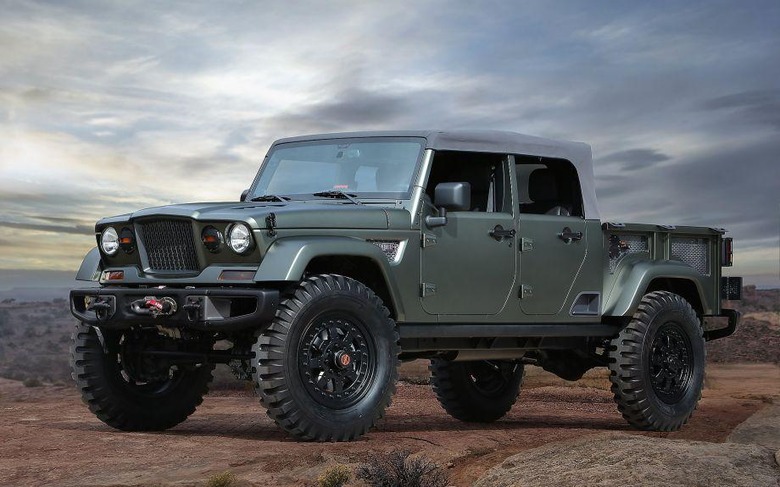 Also interesting is the Jeep Shortcut, which is a 12-inches shorter version of the Wrangler in the spirit of the old Jeep CJ-5, built to "invoke the spirit of 1950s Americana with a shortened body and functional simplicity." Styling cues include red plaid seats in leather, 17-inch red steel wheels with 35-inch BF-Goodrich Mud-Terrain tires, wheel flares on the front and rear, and a four-point safety cage.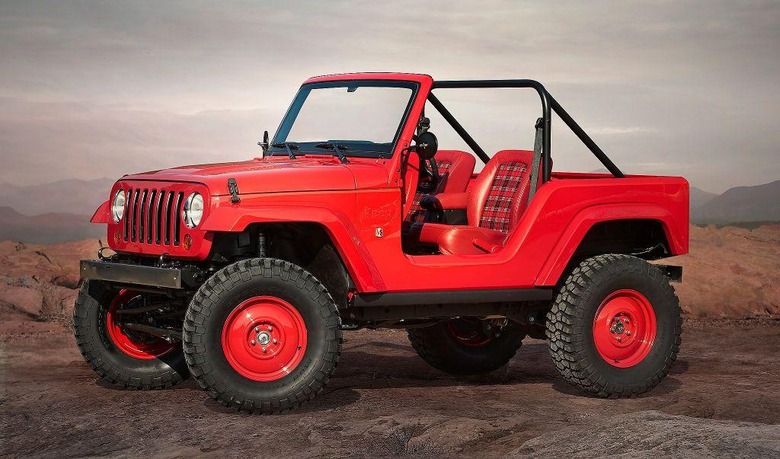 Next is the pickup truck-inspired Jeep Comanche concept, which is based on the Jeep Renegade. With a design that combines the style of military and consumer Jeeps, the Comanche features a 5-foot bed, soft-top roof, a lower front fascia, and a winch on the front bumper. While the main color beige, the hood is painted in a satin black.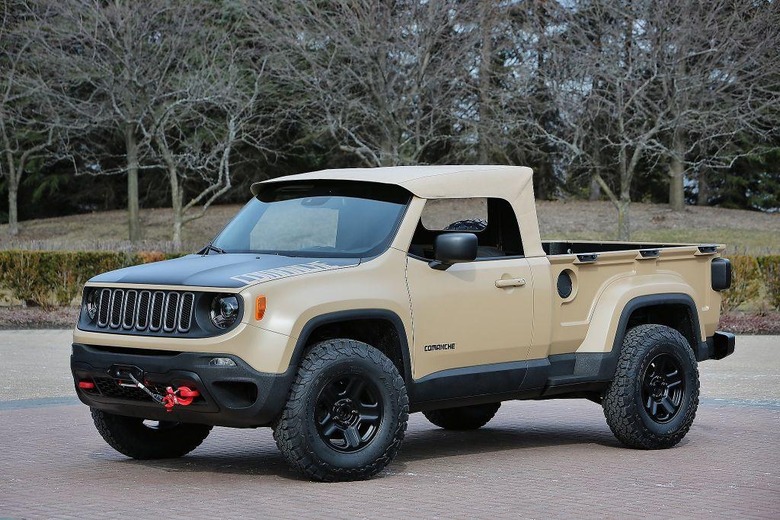 Lastly is the Jeep FC 150, a concept that looks like it was nearly ripped right out of the 1950s. Described as a heritage vehicle, the FC 150 is also based on the CJ-5, but puts the cab up front with a full-length cargo bed behind. It features a traditional steel body paired with the chassis from a 2005 Jeep Wrangler, while the inside has vinyl seats and a CB radio for that extra nostalgia.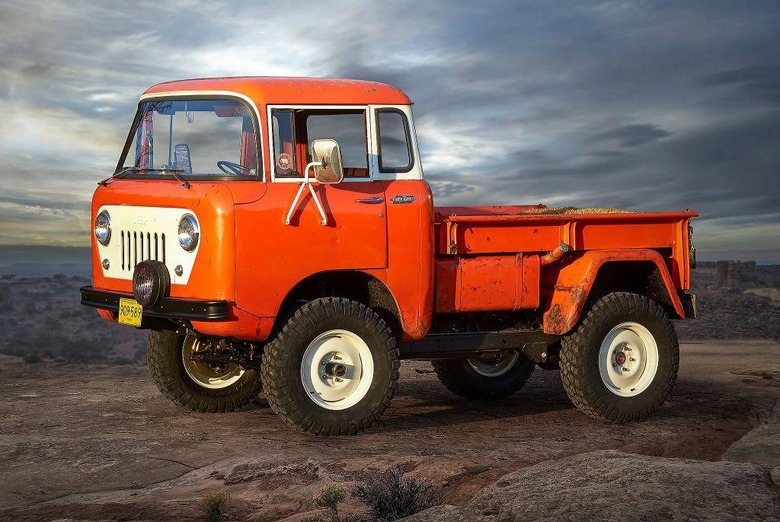 SOURCE Jeep