JDI FULL ACTIVE FLEX Full HD screen show LCDs can bend too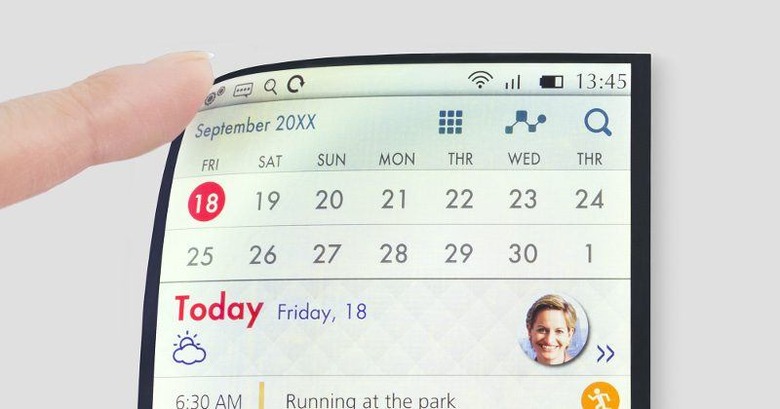 There seems to be a concerted effort among device manufacturers to switch to OLED display technologies, from TV to smartphones. Even Apple, ever the champion of LCDs on mobile, is believed to be making the switch this year, if not next. But while LCDs and OLEDs usually balance out their pros and cons, there is one area where OLEDs trump LCDs: flexibility. Well, not anymore. Japan Display, Inc., more popularly known as JDI, is showing off its new FULL ACTIVE FLEX panel, boasting of 1920x1080 pixels of flexible LCD.
Because of their very nature, OLEDs are traditionally considered to be more flexible than their LCD counterparts which usually rely on layers of glass. How JDI managed this feat, it isn't saying much, naturally. It just hints that it does use plastic for the layers that sandwich the liquid crystal layer. So, in the same vein of P-OLED, maybe we should call this P-LCD?
The benefits of this type of LCD display will be tremendous for smartphone makers who still can't make the switch to OLED, much less flexible OLEDs. Even Apple is now reported to be mulling over using JDI's FLEX LCD for its own future foldable device. JDI may have very well helped save the smartphone LCD panel industry with this new technology.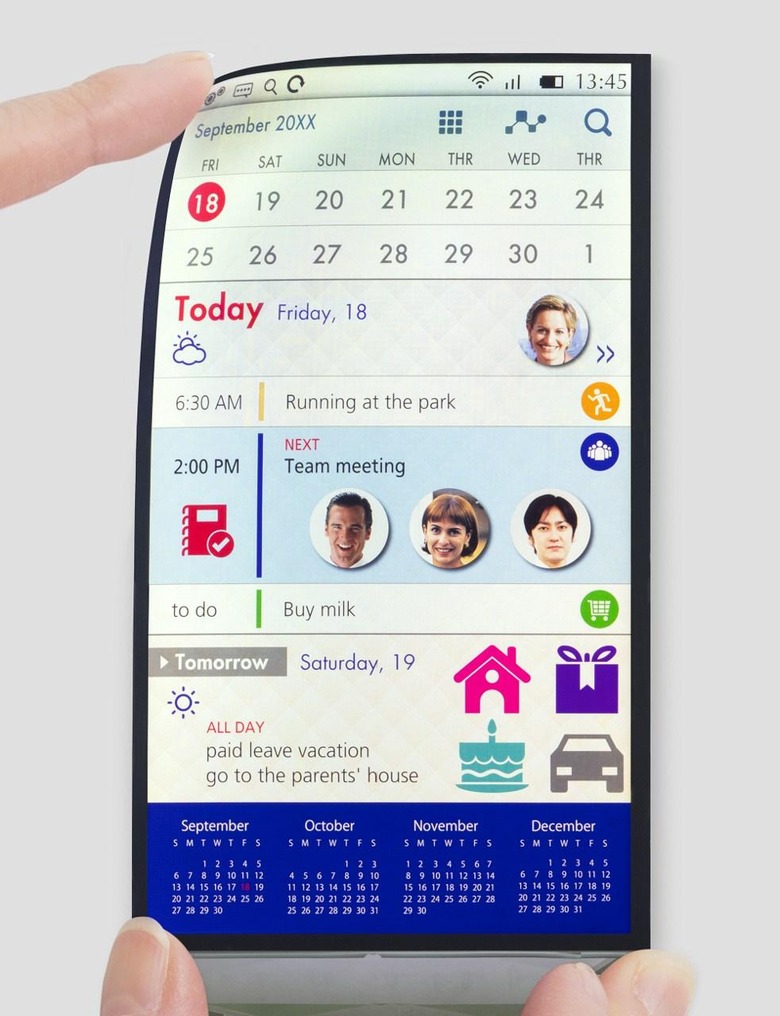 The flexible screen develops from JDI's previous FULL ACTIVE panel, which means it barely has any bezels. The panel measures 5.5 inches though is limited to only 1920x1080 Full HD resolution. No QHD for you. JDI, doesn't plan on starting mass production until some time in 2018, so it's going to be a while before we even see products utilizing all that flexibility.
SOURCE: JDI