J.D. Power and Associates rank Apple the highest in business smarphone customer satisfaction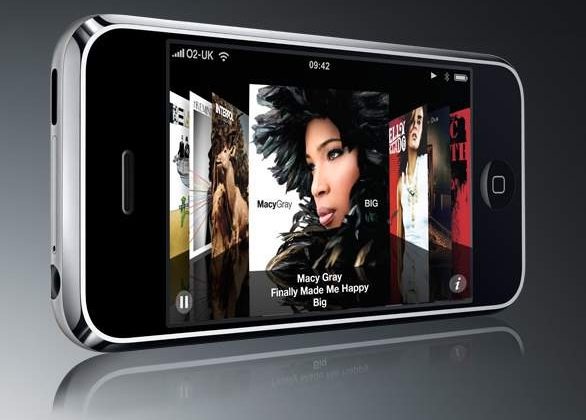 Today Apple was ranked highest in overall customer satisfaction among business smartphone users, according to the J.D. Power and Associates 2008 Business Wireless Smartphone Customer Satisfaction Study. This is the second year that the study has been measuring customer satisfaction with smartphones.
The overall satisfaction is determined by: ease of operation (27%); operating system (24%); physical design (21%); handset features (18%); and battery aspects (10%). Apple managed to get a total score of 778 out of 1,000, while BlackBerry manufacturer RIM came in second with 70, and Samsung in third with 701.  Apple's iPhone did particularly well in ease of operation, physical design and handset feature factors. Kirk Parsons, Senior Director of wireless services for J.D. Power and Associates said, "By making basic applications and features easy to use and providing functionality in a thin, lightweight device, Apple has performed well in exceeding customer expectations."
The study was conducted on 1,388 business wireless customers who currently own a smartphone, between the months of August and September 2008. The study finds that 24 percent of users are experiencing at least once software-related issue with their smartphone. Among those experiencing problems, 44 percent reported having to restart their device at least once a week for the last 12 months, while 34 percent are experiencing an application issue such as freezing at least once a week.
The study also finds a lot of other interesting statistics among business smartphone users:
Sixty-nine percent of business smartphone users own a hands-free headset, and 74 percent of those owners use a wireless headset device. Motorola owners report a higher incidence of using wireless headsets (86%), while only 60 percent of Apple iPhone owners report using a wireless headset device.
Among smartphone users, 37 percent would like GPS (global positioning system) capabilities on their device, 25 percent would like Wi-Fi capabilities, 23 percent want touch screen and 15 percent would like to have voice recognition command for automatic dialing.
The average reported purchase price of a smartphone device is $216, compared with an average reported purchase price of $261 in 2007. Apple owners report the highest average purchase price at $337, while Motorola owners report the lowest device pricing at $169.
The top five reasons given for choosing a smartphone brand are: Internet capability (45%), ability to use e-mail account (41%), overall design/style (39%), Bluetooth capabilities (37%) and keyboard style (e.g., QWERTY) (37%).
Thirty-four percent of smartphone owners say they download third-party software. Popular software downloads among business users include games (49%), business applications such as Microsoft Word and Excel (43%) and travel-related programs (36%).
[Via JDPower]