JBL Reflect Eternal headphones use solar power for 'unlimited' playback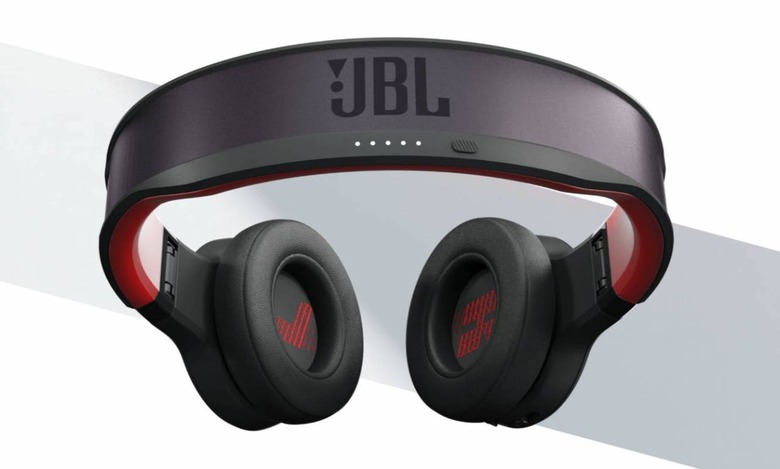 JBL has introduced what it calls 'self-charging' headphones: the new JBL Reflect Eternal. This model features a solar panel built into the headband, enabling the headphones to passively charge throughout the day. With this design, JBL aims to make manual charging sessions a rarity or, at least, to increase playback time before an outlet is needed.
Ordinary wireless headphones feature a built-in battery that is recharged using a USB cable (or wireless charging, in some cases). The JBL Reflect Eternal likewise feature USB charging support — 15 minutes spent plugged in offers two hours of playback time. Ideally, though, users will largely operate off natural and artificial light using the solar panel built into the headphones.
JBL claims that 1.5 hours of time spent outdoors offers 68 hours of playback time. As with any solar device, indirect sunlight and artificial light will result in slower charging speeds, but JBL says the tech it used is specifically designed to harvest energy from indirect lighting. Users who only spend a couple of hours a day using the headphones could likely keep them perpetually charged with light, assuming they're careful to keep them exposed.
Reflect Eternal features include an integrated microphone for hands-free calls, support for Google Assistant, TalkThru and Ambient Aware tech for listening to one's surroundings, multi-point connection for rapidly switching between Bluetooth devices, and 40mm drivers alongside JBL Pro Sound.
Without passive solar charging, the Reflect Eternal offers up to 24 hours of playback time. In addition to its IPX4 rating, this model features a 20Hz to 20kHz frequency response, Bluetooth 5.0, and 106dB SPL sensitivity. The model is being funded through crowdfunding website Indiegogo, where JBL is offering units for $99 (early adopter version). Shipping to backers is estimated to start in October 2020.