JBL Link Bar, an Android TV soundbar with Google Assistant, is finally shipping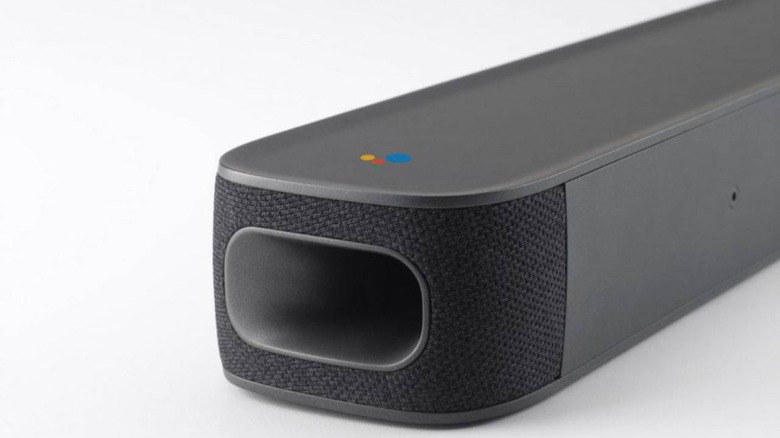 Back in August 2018, JBL started accepting pre-orders for its Link Bar, a hybrid soundbar device that includes Android TV and Google Assistant built-in. The device was positioned as a sort of all-in-one home entertainment experience that brought both Android TV and Google Assistant to one's entertainment setup, but a huge delay prevented consumers from getting the soundbar.
READ: JBL Link Bar pre-order starts for Android TV soundbar
The video below, which was released last year when the soundbar was announced, gives consumers an idea of how the Link Bar works. Put simply, the speaker is targeted at home entertainment enthusiasts who want to wholly embrace Google's ecosystem by bringing Android TV to their television and Google Assistant to their living room. The soundbar functions like a huge Google Home speaker with the addition of Android TV.
Though pre-orders initially went live in August, the company delayed the device by October 2018, advising customers who had pre-ordered the model that the Link Bar likely wouldn't start shipping within 2018 due to an issue from the manufacturer. The company wasn't able to provide customers with an estimated shipping date at the time.
In an update in January 2019, JBL announced in a big press release that Link Bar would finally be available starting in spring 2019, but that didn't happen. By the end of February, customers noticed that the product's shipment date had been quietly updated to July 1, putting it more than a year after the initial May 2018 announcement.
And now finally, finally, the JBL Link Bar is available to purchase from the company; it is listed as "in stock and ready to ship" on the JBL website for $399.95 USD, a hefty price tag reflecting the three-in-one nature of the device. This hopefully means the delay is officially over and customers will see the Link Bar ship promptly after purchase.