JBL launches Jembe desktop speakers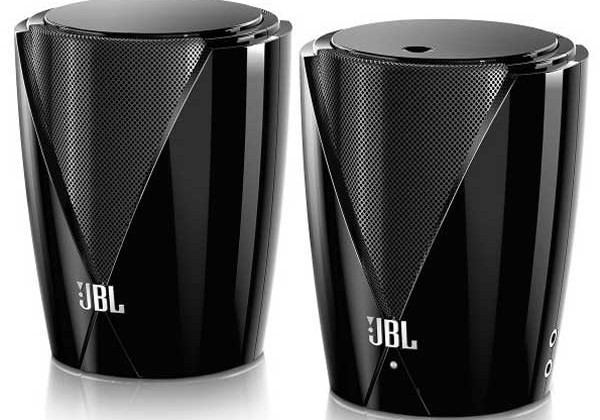 JBL has been a big name in the speaker market for many years. The company makes speakers for all sorts of needs from home theater to in-car audio to desktop use for computer users. JBL has announced new speakers that are now available in the UK in the Jembe range.
There are two different sets of JBL Jembe speakers available, and both sets are designed to be used with computers or laptops and support the iPad, iPhone, and anything else that has a 3.5 mm output. There are two sets of speakers in the Jembe range including the standard wired set and the Jembe Wireless desktop speakers.
The wireless speakers use Bluetooth technology to connect to laptops, smartphones, tablets, and any other device supporting Bluetooth technology. Each speaker has its own integrated amplifier, and both wired and wireless versions have a special Slipstream port designed to enhance bass. The speakers are only offered in black.
Both wired and wireless versions have a volume control knob on top of one speaker for adjustment, and the power controls are found on top of one of the speakers. Each speaker measures 4 3/16 x 4 3/16 x 5 5/16 inches. The wired Jembe two-piece speaker system is available for £49.99 with the wireless speaker system going for £69.99. Each speaker has 6 W of power and a frequency response of 80 Hz to 20 kHz.