Jaybird X2 wireless next-gen earbuds have improved sound, design

We may receive a commission on purchases made from links.
Jaybird has released its newest pair of earbuds, the Jaybird X2. This model is the second-generation version of Jaybird's previous BlueBuds X sport headphones; the company's CMO Rene Oehlerking says Jaybird has "improved on BlueBuds X in every way." The new X2 earbuds are wireless and, like the BlueBuds X, designed for "sport" users. Users will find that both sound quality and design have been improved in the latest generation model, which has launched so far through the maker's own website and Best Buy, though the company is planning an expanded launch some time next month.
The Jaybird X2 are wireless earbuds that utilize the maker's own Shift audio decoding codec that, says Jaybird, results in "an enhanced bit rate". This is said to result in clear audio delivered over Bluetooth that "rivals" the quality you'd get from top wire-bound headphones. Using SignalPlus, the X2 has an "enhanced Bluetooth signal", as well.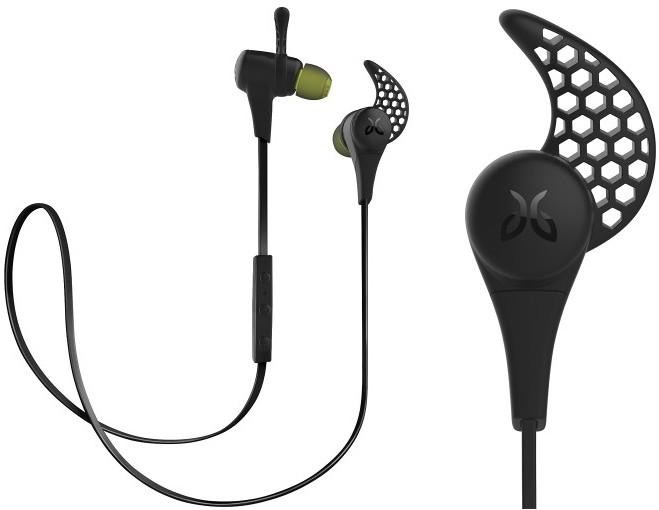 The design has been updated over the BlueBuds X model, though the X2 builds upon the foundation laid by the previous generation rather than doing away with it all together. The earbuds feature a soft matte finish and now include three sets of differently-sized memory foam ear tips (which were previously available separately).
Other features include a better ear fit, sweat-proof construction, a design that allows for both over-ear and under-ear wearing styles, and enhanced battery life — users will get up to 8 hours of playback on a charge thanks to Jaybird's "Battery HD" technology.
The Jaybird X2 wireless sport earbuds are priced at $179.99 USD.