Jaybird RUN earbuds ditch the wires completely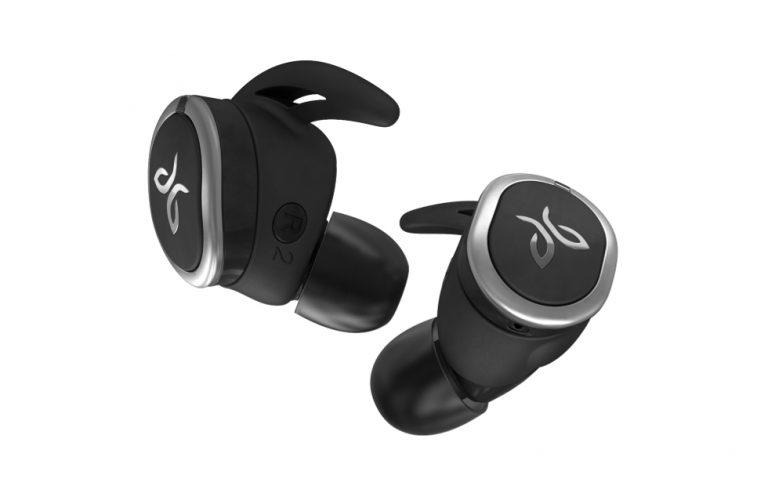 Like it or not, Apple is partly responsible for the rise in focus on Bluetooth headphones, especially the two-piece earbud kind. While wireless headsets are nothing new in the market, having two separate earbuds that can work together as well as independently is a harder trick to pull off. Which is why it is no surprise that Jaybird is quite proud of what it has accomplished in its new RUN headset, its first true wireless headset that was designed from start to finish with runners in mind.
Runners love to listen to music while on the move. What they don't love is getting their headphones snagged on some branch or weighing down their neck, shoulders, or even ears. As such, Jaybird designed the RUN for a comfort fit without the wires. And since no one size, or shape, fits all ears, unlike the Apple AirPods, the Jaybird RUN comes with choices of tips and even fins for personalized comfort.
Part of what makes this type of earbuds tricky is having the audio sync between the two buds wirelessly. Jaybird is confident it has gotten the formula right but, if the sound still isn't to your taste, the companion app can let you adjust levels to your preference. You can also use just one of the two earbuds at a time, so you can listen to music with one ear while still keeping an ear out with the other.
The Jaybird RUN has a single button that can be used to answer calls, stop and play music, skip tracks, or even activate Siri or Google Assistant (sorry, no mention of Cortana, or Winddows 10 Mobile for that matter). The companion app can be used to locate the earbuds as well as share your Spotify playlist to other Jaybird users.
Jaybird advertises an unbelievable 12 hours of battery life for the RUN, but don't be fooled. The earbuds themselves can only run for 4 hours max, but the charging case adds another 8 hours as needed. The Jaybird RUN retails for $179.99 and will be available in October, but you can already pre-order a pair now from Jaybird's website, Amazon, and Best Buy.