Jay Z Pulls Album Catalog From Apple Music And Spotify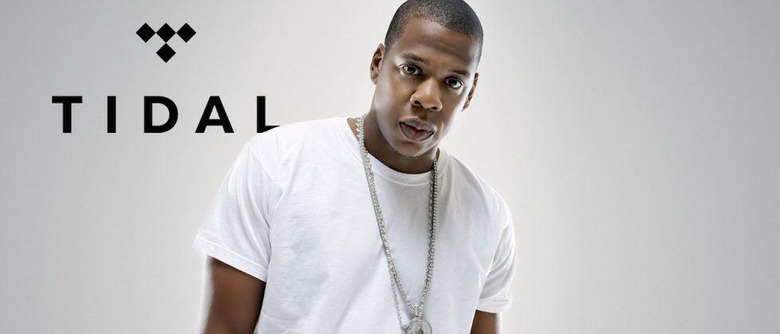 Jay Z fans may find their options a bit slim when it comes to streaming his music this weekend. The hip hop star has had his catalog of solo albums pulled from both the Apple Music and Spotify services, seemingly in favor of Tidal, the music service he co-owns. The removal of albums was made without prior notice, but Spotify reps have confirmed it was done at the request of the artist.
A small handful of singles are all that remain of Jay Z's music on Spotify and Apple Music, including collaborations with artists like Kanye West, Rihanna, R. Kelly, and Linkin Park. The artist has twice pulled individual albums from streaming services before, Reasonable Doubt and Blueprint, making them exclusive to Tidal, but this the first time he's removed his entire catalog.
Interestingly, almost all of Jay Z's albums are still available to stream on Google Play Music. It's not clear if the service simply hasn't yet pulled the catalog, or if Apple Music and Spotify were targeted specifically for being the two biggest players in the streaming market, and therefore the toughest competition for the struggling Tidal.
We'll have to wait and see if this is a temporary removal or a move on Jay Z's part to lure more users to Tidal and in turn take control over where his music is offered. Either way, it's the artist's fans who will suffer the most, leaving those refusing to pay for Tidal to either purchase the albums as downloads from iTunes, give up hearing Jay Z's music, or turn to other ways of digitally acquiring it.
VIA MacRumors