Jaws and Star Trek IV props hit the auction block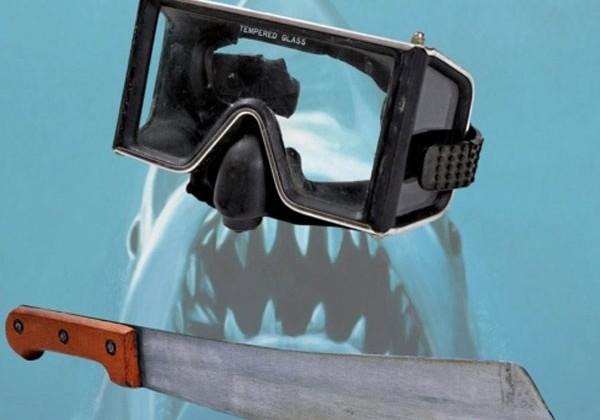 We have talked about some interesting items that turned up on the auction block from some the biggest movies in cinema history over the years. Not long ago we talked about the racing suit that Ricky Bobby wore in Talladega Nights. Some new and very interesting movie props have turned up for auction with a company called ScreenUsed.
Among the props are a bunch of rare items from the classic Steven Spielberg movie Jaws. Among the Jaws artifacts up for auction include Quint's machete, Hooper's dive mask, a section of the orca, a shark tail section, and the original Jaws tooth mold and teeth samples. These items will go for auction on March 9.
If Jaws isn't one of your favorite films, the company is also auctioning off a number of props used in science fiction films and other action flicks. One of the coolest is a Facehugger puppet from AVP: Alien Vs. Predator. Another of the more interesting items is the Blade Runner Blaster and Deckerd's Shirt that Harrison Ford wore in the science fiction classic.
Fans of more recent films can also bid on props from The Dark Knight, specifically the Glock Pistol and knife that the Joker played by Heath ledger used in the film. There are also various props from other classic movies such as Rambo, Serenity, Star Trek IV, Terminator 2, Troy, and other films. Trekkies will want to get their wallets out, because the props from Star Trek IV include a Klingon costume and mask.
[via ScreenUsed]