Jawbone UP for Groups aims to make workplaces healthier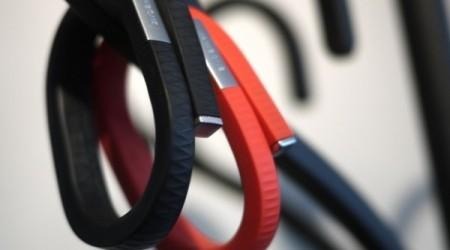 Jawbone wants to make fitness a communal goal, and to help facilitate that is its newly announced UP for Groups. As its name suggests, UP for Groups allows teams of people (ten or more individuals) to participate in healthier living together. Jawbone is specifically targeting businesses, which it says have requested ways to "support and amplify" fitness tracker usage in the workplace, but the new offering is just as applicable to schools and any other organization or collective.
UP for Groups brings several features with it pertinent to groups, including an administrators function. Administrators are able to access group information and provide challenges and communicate with the participating users. As one example, an administrator can advise the group of a collective downtime shown in the stats so the users know to adjust their habits accordingly.
Administrators are also able to create challenges for the group to complete, facilitating collective participation in the company or organization's health efforts. The group's analytics aren't limited to just the administrators, however, with all participants also being able to access it.
Jawbone touches on the topic of privacy, reassuring users that their data is anonymous and aggregated into the whole — administrators and other users won't be able to see other users' personal data unless it is granted through the app. A minimum of five participants must sync their data simultaneously before it'll show up on the dashboard, as well.
SOURCE: Jawbone