Jawbone PRIME Bluetooth Headset hands-on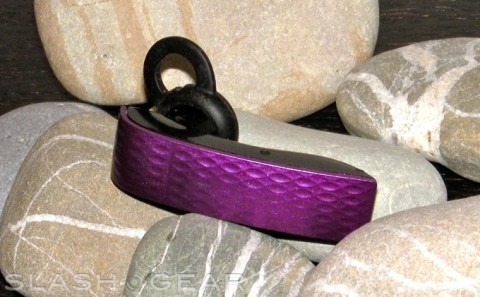 High-end headset manufacturer Aliph have announced a new model, the Jawbone PRIME Bluetooth Headset.  The Jawbone PRIME uses NoiseAssassin 2.0, a new noise-elimination system that can not only improve suppression by up to 9dB – that's five times better than previous versions – but allow for fail safe voice recognition.  During my test call with Chris Davies, he had no idea that I was talking to him from one of the busiest plaza in Rome, where half a dozen buses, pedestrians, motorcycles and cars were whizzing back and forth!  With this level of superior sound quality, the price of $129.99 is worth every single penny.
As with earlier Jawbone headsets, the PRIME uses the Aliph Voice Activity Sensor (VAS) to monitor speech commands, a small nub that gently touches the user's face.  If that connection is lost, AVAD 2.0 provide a fail-safe mechanism and function as a standard headset using the microphone to cut out background interference.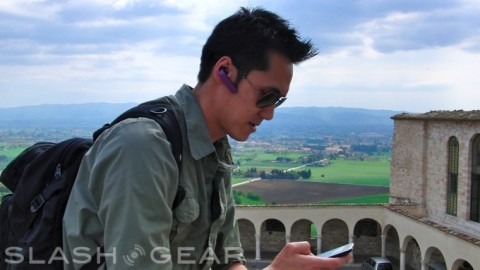 Aside from the new technology, there's also Multipoint functionality and the ability to pair simultaneously with two Bluetooth devices. Aliph claim the Jawbone PRIME is capable of handling up to 10mph wind without overwhelming conversation.  It also has a subtle feedback mechanism built into the headset that gently alerts when voice clarity is compromised due to wind gust, so you can turn your head away from the wind.  Lucky for me, it has been somewhat windy in Rome, while it did not totally eliminate all wind noise, I was able to carry on a conversation with Ewdison Then.  Later while up in the mountains in Assisi where the wind really picked up, we carried on with our conversations with little thoughts about how windy it was.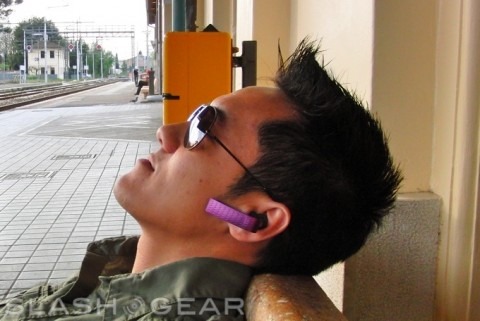 Similarly, comfort and customization have been improved over the original Jawbone and Jawbone 2, with a choice of six included earbuds, and an optional earloop. The new earloop really does work by keeping the Jawbone Prime firm in its place.  It's worth noting that Aliph firmed up the new Fit Earbuds in comparison to the beta version given out at CES earlier this year.  From a cosmetic point of view, Jawbone Prime is nearly identical to the Jawbone 2 with the exception of a new shield design.  It's suppose to intuitively guide the finger to the main button making operation of the headset easier.  I find this to be true.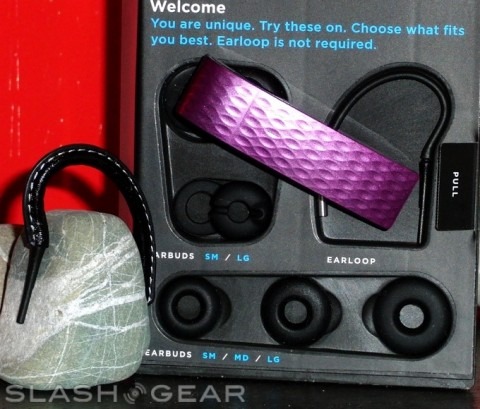 Jawbone Prime is available in the primary hues of the black Blah Blah Black, the satin brown Coffee Talk, and the platinum Going Platinum, as well as the EARCANDY series consisting of the red Frankly SCARLET, the yellow 'YELLO!, the green Drop Me A LIME, and my favorite – purple LILAC You Mean It.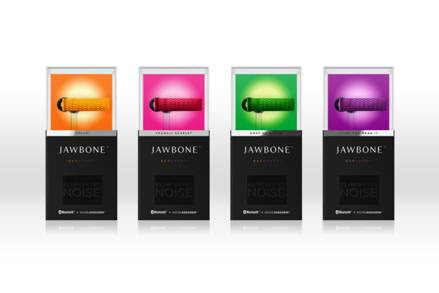 The Aliph Jawbone PRIME Bluetooth Headset is available to preorder now, priced at $129.99.  It will be generally available on May 2nd, as well as on sale in the Apple Store, AT&T, Best Buy Mobile and Verizon Wireless stores across the US.  Customers in the UK, France, Germany, Greece, Norway and Canada will also be able to buy the headset.