Jared Leto considered to play Joker in DC's 'Suicide Squad' flick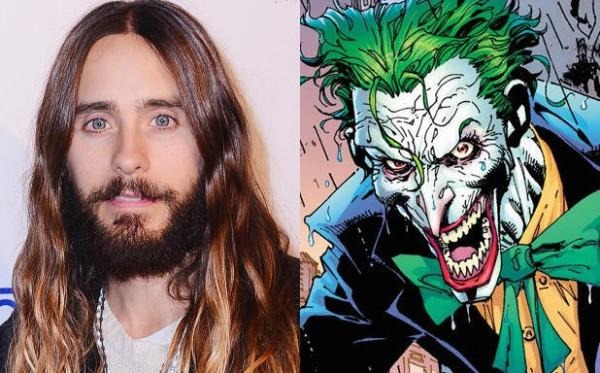 Sources close the development of Warner Bros. Suicide Squad movie have tipped that Oscar winner and musician Jared Leto is being eyed to play The Joker in the DC comic book adaptation. Currently scheduled for release in August 2016, Suicide Squad sees a group of supervillains tasked by the government in an opportunity to right their past wrongs by taking on missions that may cost them their lives.
This will mark the first time we see Batman's arch-nemesis on the big screen since Heath Ledger's memorable performance in 2008's The Dark Knight, for which he was posthumously awarded an Oscar. Other stars said to be in talks to join the cast include Will Smith and Tom Hardy, who already the experience of playing villain Bane in The Dark Knight Rises. Representatives from all sides, however, including Warner Bros. and Leto, have declined to comment on the rumors.
Suicide Squad will have no connections with Christopher Nolan's Batman trilogy, and at this point the only other villain that has been named is Harley Quinn, Joker's sidekick/love interest, for which Cara Delevingne is being sought to play.
As the lead singer of the band 30 Seconds to Mars, and having won an Oscar earlier this year for his role in Dallas Buyer's Club, Jared Leto has been highly sought after in Hollywood recently. The actor has yet to confirm what his next project will be, but speaking recently to The Hollywood Reporter, Leto hinted that he had his eye on something specific, but he was "under lock and key" and couldn't reveal any details. He added that 2015 was looking to be very exciting, so we'll surely be seeing something from him soon, even if it isn't a take on The Joker.
VIA Mashable
SOURCE The Wrap