Japan's Pokemon arcade fighting game is coming to Wii U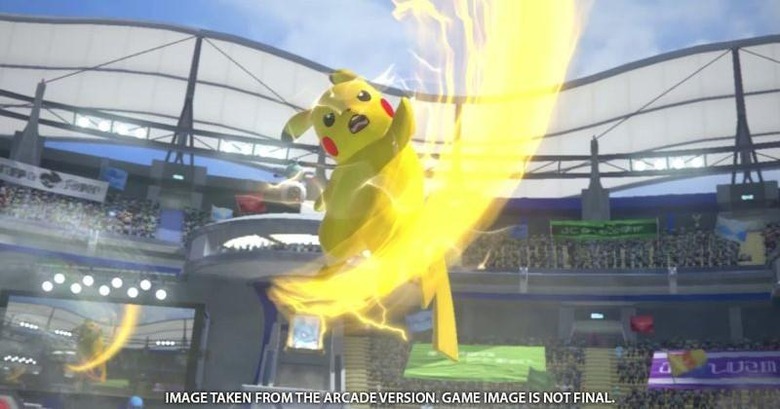 Good news for Wii U owners and Pokemon fans! It's just been announced that Pokken Tournament, an arcade fighting game set in the Pokemon universe, is coming to Nintendo's Wii U console in 2016. Until now, the game has only been available in Japan's arcades. The 3D fighting game lets players pit Pokemon in one-on-one battles. It hasn't been revealed if or how the Wii U version will differ from the original arcade release, but it is confirmed for a worldwide release next spring.
While Pokemon may traditionally be a Nintendo franchise, Pokken Tournament is actually co-developed by Bandai Namco, the makers of long-running and popular fighting game series Tekken and Soul Calibur. Seeing some of the gameplay in action in the trailer, the similarities to those two series is apparent.
The game will include a large combination of classic Pokemon and new favorites. In addition to fighting in 3D arenas with a roster of moves for each character, players will be able to call up support fighters for additional attacks.
From the looks of things, it seems like Pokemon fans are getting the authentic fighting game they deserve, and not another retread of something like 1998's Pokemon Stadium for the Nintendo 64. Besides, who could resist the urge to take Libre Pikachu into the ring!
SOURCE Pokemon