Japan's bullet trains will have Wi-Fi in march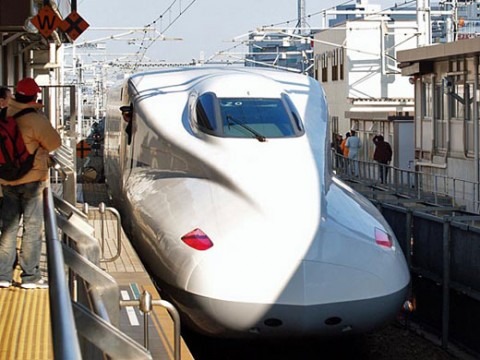 Soon passengers on Japan's super fast bullet trains, N700-type, will be able to log on to the Internet wile traveling at 270 kilometers per hour. This service will be starting in March 2009 as part of the NTT communications HotSpot service efforts being deployed across Japan.
With connections speeds of 2Mbps, users can enjoy Internet access wile traveling be it for business or entertainment.  Business passengers tend to always want to be connected to the Web especially while traveling long distances even if they are only using Wi-Fi on their smartphones.
These services will be priced at either ¥500 (US$5.73) per day, or ¥1,680  ($19.25) for a monthly subscription. Considering the convenience and connections speed, these pieces are not too bad at all. Those who travel a lot would be saving a lot of money if they go for the monthly subscription.