Japanese gamers get Gold Edition PS3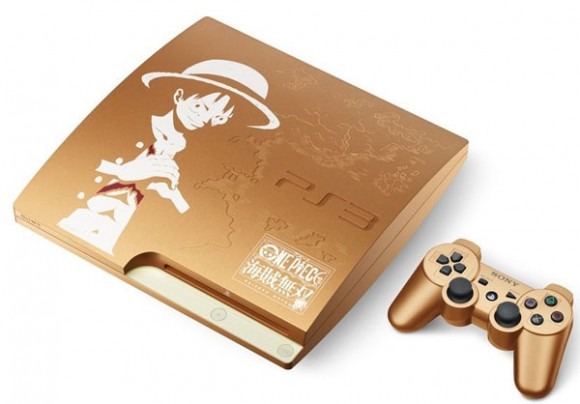 Japanese gamers will be able to get their hands on a new limited-edition PS3 in a gold hue with a special design on the top starting on March 1, 2012. The limited-edition PS3 is gold and has a white drawing and some other styling cues on the top to celebrate the odd-looking game One Piece Warriors. Apparently, the game is very popular in Japan.
The drawing on the top is apparently of Luffy's hero from the game, and the indentions are meant to look like engraved charts. The gold isn't shiny; it's a matte surface. There will be custom themes that can be downloaded of the PS3 as well. The system also includes a matching wireless controller.
The special-edition console will sell for 38,170 yen with tax included. The modem number is CEJH-10021. Sony has given the console the official name One Piece Pirate Warriors PlayStation 3 gold Edition. It has a 320GB HDD inside, and it comes with the game. The console will not play PS2 games.