Japan IT Week Spring 2018: Here's what to expect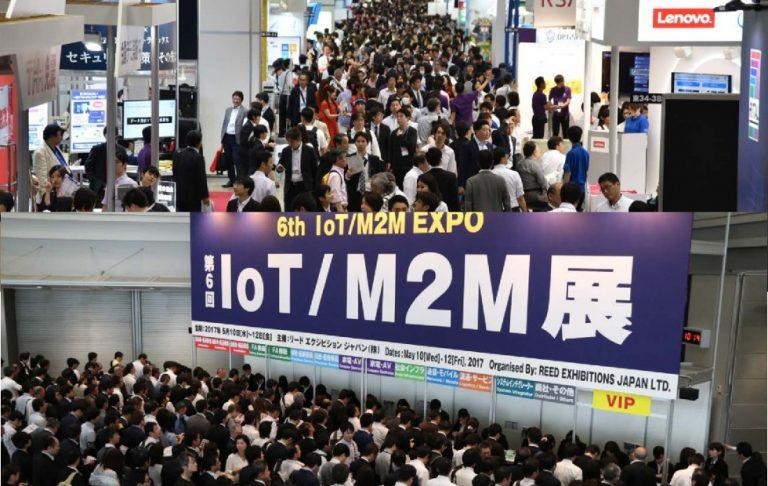 Almost all of the major annual tech shows, like CES, MWC, and IFA, happen in the West, though, of course, their audience and exhibitors come from all over the world. There are, however, other equally big IT gatherings on the other side of the globe that also give important insight on the trends and developments in those regions. In two months' time, Japan will be holding the country's and one of the region's largest trade show, Japan IT Week Spring, and its lineup shows just how much AI and IoT have spread throughout the world.
Japan IT Week Spring isn't exactly one single show – It is, in fact, made of a number of independent exhibitions. This year, that number has climbed up to 13. The latest addition, unsurprisingly, is AI.
While most consumers will hear AI and think of names like Siri, Alexa, or Skynet, AI is an even bigger and more serious topic in business. Artificial intelligence, especially in the service of business automation, is reshaping work and employment even in Japan. The even organizers are expecting this expo to draw one of the largest crowds that week.
The AI and Business Automation Expo will actually be happening along with the other big item for the week, the IoT and M2M (Machine-to-Machine) expo. IoT isn't just for smart homes, of course. Connected computers and devices are just as or even more important in businesses. Powering that industry on the hardware side are Embedded Systems, which get their own expo at Japan IT Week. Here, companies like AMD, Mitsubishi, and Toyota will explain advancements in putting those small computers into anything, from smart appliances to self-driving cars.
The one thing that binds all of these rapidly growing technologies together is the Internet. Their rise in popularity also fuels the growth of cybercrime. Information Security is no longer just a matter of installing anti-virus software or setting up firewalls. Trend Micro, ESET, Proof Point, and other cybersecurity companies will explain best practices and solutions to combat the latest trends in digital crime.
The Japan IT Week Spring will be held on May 9 to 11 at the Tokyo Big Sight center. Exhibits include:
- AI & Business Automation Expo Spring
- Software & Apps Development Expo (SODEC)
- Big Data Management Expo (BIG DATA Spring)
- Embedded Systems Expo (ESEC)
- Data Storage Expo (DSE)
- Data Center Expo (DATA CENTER Spring)
- Information Security Expo (IST Spring)
- Web & Digital Marketing Expo (Web-Mo Spring)
- Cloud Computing Expo Japan (CLOUD JAPAN Spring)
- Mobile Solutions Expo (MOBIX Spring)
- IoT/M2M Expo (IoT/M2M Spring)
- Direct Commerce Solutions Expo (DIREX Spring)
- Store & Retail IT Solutions Expo (STOREX Spring)
The 27th annual edition of the show is opening its doors to IT professionals and companies around the world. Among the 1,700 exhibitors gathered, 350 will come from 21 countries to talk about and showcase the latest news, trends, and products that will help push the IT industry forward, not just in Japan but also the world at large.