James Bond's Lotus Esprit submarine goes up for auction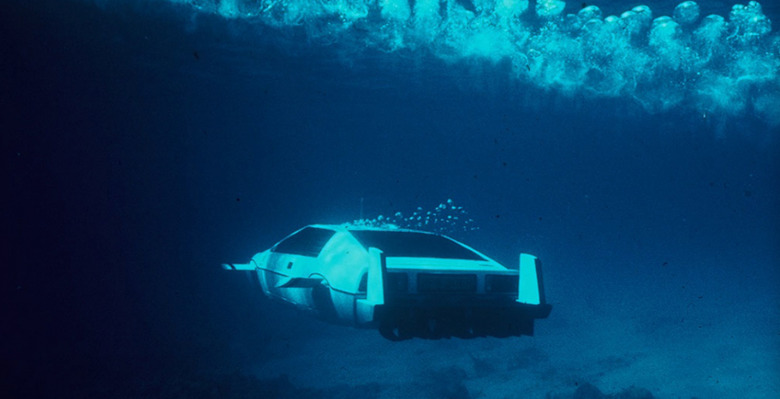 James Bond's Lotus Esprit submarine, one of the most memorable cars from the 007 movie franchise, is going up for sale in September. The car, which saved Bond – as played by Roger Moore – from a murderous helicopter gunship in 1977's The Spy Who Loved Me, will go under the hammer on September 8 at RM Auctions in London; it's actually one of seven different cars created to film the surprise submarine transformation.
In the film, Bond – accompanied by KGB agent Major Anya Amasova – drives the Lotus into the sea to escape the helicopter attack, then fires a torpedo to blast it out of the skies. The film crew created or commissioned seven different variations for the sequence, as the wheels fold in, dive-plane pods emerge, and the car transforms into a waterproof (barring bullet holes) craft.
This particular car, however, is perhaps the most exciting: the actual submarine Lotus, made by Perry Submarines, which was in effect a fully functional mobile sub dressed up to look like the Esprit. The craft wasn't waterproof, however, and so was piloted by a diver using battery-powered motors, with a top speed of around ten knots.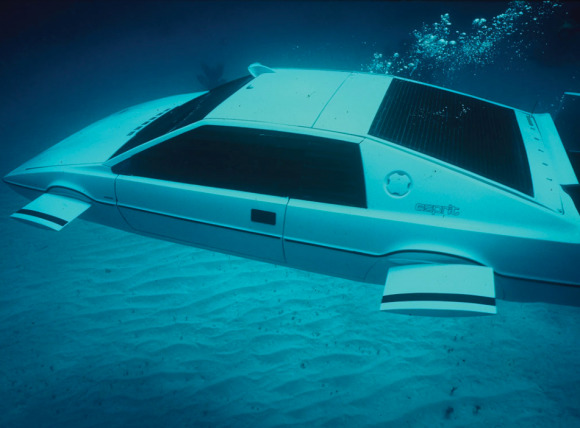 Unfortunately there was no provision for actually converting it back into a road-going vehicle, and so the scenes showing the Lotus emerging onto the beach were filmed with yet another car. That was pulled up on hidden tracks, out of the water.
RM Auctions hasn't said what it expects the iconic Esprit to fetch at auction, though it could be considerable. Back in 2010, the same auction house held the sale of the Aston Martin DB5 that featured in Goldfinger, which eventually sold for £2.6m ($4m).
VIA Julian Prokaza