James Bond Skyfall crew turned to 3D printers for Aston Martin DB5 stunt double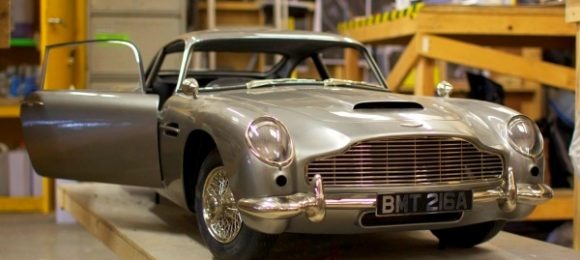 The Aston Martin DB5 is a classic piece of machinery, and it was featured in earlier James Bond films like Goldfinger and Thunderball over 50 years ago. The car also made an appearance in the latest Bond movie, Skyfall, where it exploded into flames during an intense action scene. However, what you saw in the movie was actually a 1:3 scale 3D-printed model of a DB5.
The filmmakers didn't want to destroy an original Aston Martin DB5 (for obvious reasons), so they relied on a company called Voxeljet who used a massive VX4000 3D printer with 283 cubic feet of space to create three 1:3 scale models of the Aston Martin DB5, one of which saw its immediate death from an explosion in the movie.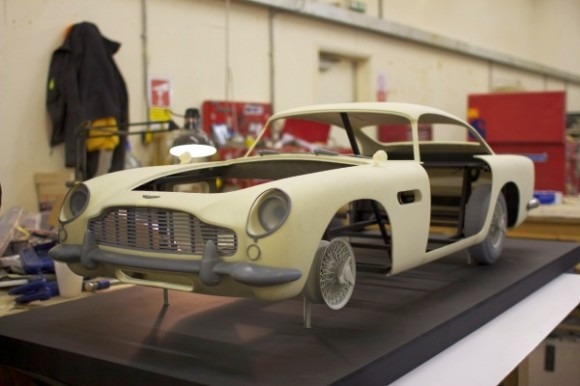 In order to actually operate different parts of the car like the hood, doors, and the trunk, the makers constructed the replicas from 18 different components. After all the parts were made, they were sent off to Propshop Modelmakers in London to be assembled, finished, lacquered, and chromed to make them look exactly like the original.
It's not said how much it cost to make one of these 3D-printed replicas, but one of the models that wasn't destroyed in the movie was auctioned off for $100,000. Voxeljet says that this opportunity has opened up another door for the company, and says that more filmmakers may be using 3D-printed objects instead of 3D graphics in the future for better realistic scenes.
[via Gizmodo]