Jambanz Wristband Speaker: the most annoying gift a kid can get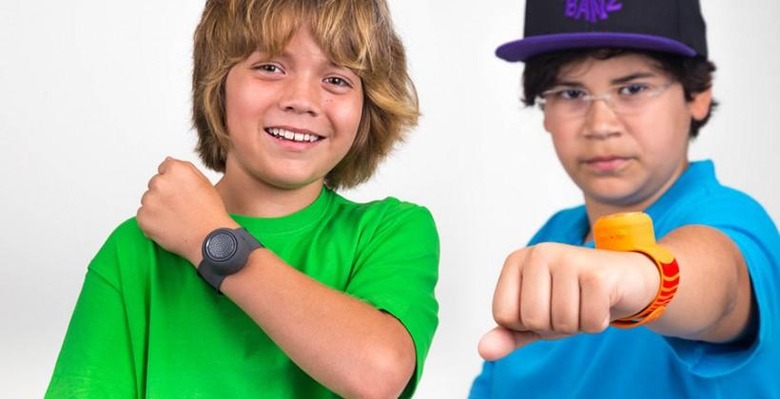 So you've got a brother or sister with a child, and you want to make certain you've given them the Christmas gift that'll destroy their sanity once and for all? I believe we've found that gift. It's called the Jambanz Bluetooth Wristband Speaker. And it comes with a video spot that'll make absolutely clear the kind of person that would purchase this for a kid. Not your kid, mind you. Someone else's kid. Let's keep that very, very clear here from the very beginning.
The Jambanz Bluetooth Wristband Speaker works with bluetooth to connect to your smartphone to play music. Or your iPod touch, if that's your kids' thing. They'll be blasting out tunes from their wrist, the strangest and likely least-convenient place to put a speaker.
The Jambanz Bluetooth Wristband Speaker works with the same technology that slap bracelets worked with. This is the technology we've been waiting many years to return – clearly it was just waiting for the right vehicle to return in.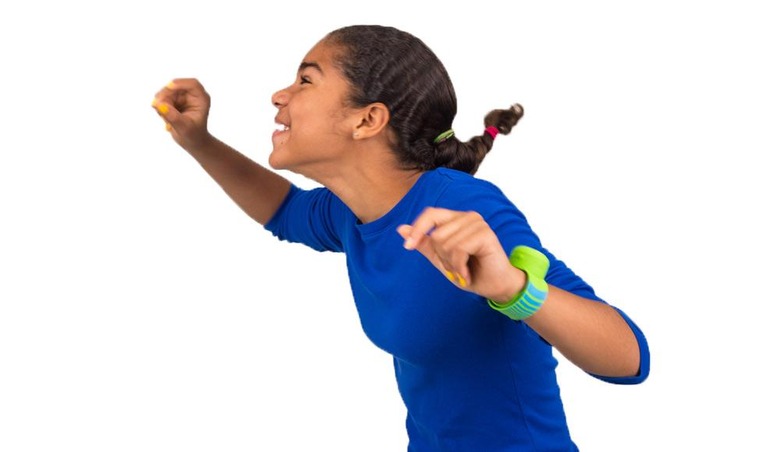 One positive point is that this speaker works with a rechargeable battery. You'll have only to plug it in to the wall with its provided cord and wait for the recharge to happen overnight.

It's not just for kids!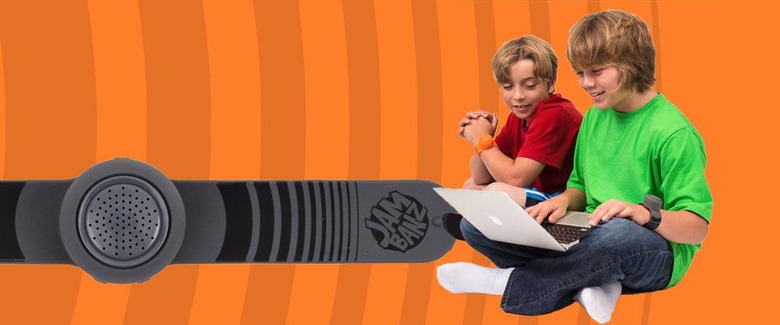 You can also attach the device to anything else you like – not just the wrist of a child. "Johnny Jambanz" suggests that you might connect to your bike, scooter, desk, or musical instrument, too.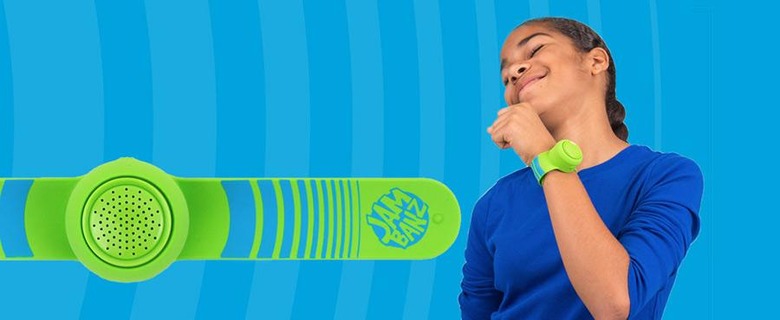 You can get the Kiwi, Tangerine, or Licorice "in Sonic Boom pattern" right this minute for $29.50, the strangest price for an electronic device on the market today.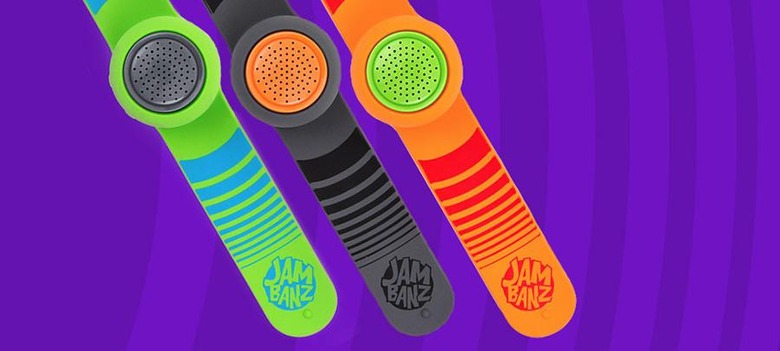 And after that, check out some Gak, because as Engadget suggests, it's time to bring back the Nickelodeon age of toys!