Jaguar stokes F-Type Desire with Ridley Scott mini-movie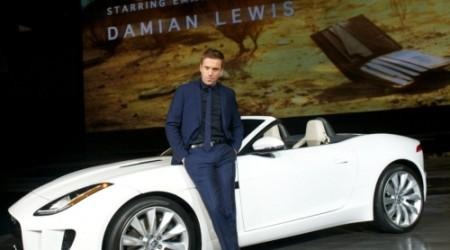 It's been a while since we talked about Jaguar's short film called Desire. The first time Jaguar talked about its short film, which is basically an extended commercial for its new F-Type, was back in November of 2012. At the time, all we knew was that the movie will prominently feature the new F-Type and actor Damian Lewis.
If you don't recognize the name Damian Lewis, he is the actor in the popular cable TV show Homeland. He also had a show on network television in the US previously called Life. Jaguar has been talking up its short film Desire starring Lewis, Spanish actor Jordi Molla, and an American actress named Shannyn Sossamon.
If you like movies, you might recognize Molla from his performance as a bad guy in Knight and Day, Columbiana, and Bad Boys II among others. Jaguar debuted Desire for the first time in London at The 02 after the opening press conference for the film festival. The movie is about 13 1/2 min. long, and is suitable for work.
It follows Lewis as he's on his way to deliver a red convertible F-Type to its owner. When he stops to fuel up, the action begins as a woman tries to steal his car and we eventually learn she is the wife of the man he is supposed to deliver the vehicle to. I won't give away the entire plot of the film, but it's definitely entertaining and worth the 13 min. it takes to watch.
[via Jaguar]