Jaguar Land Rover wants to put googly eyes on autonomous cars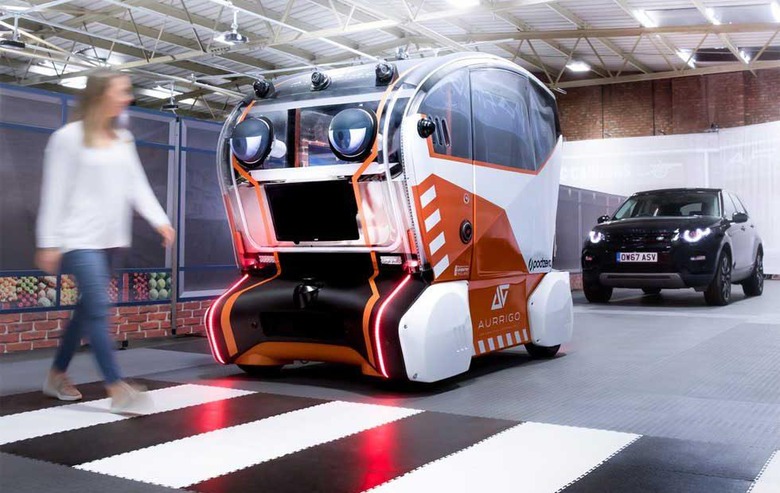 Jaguar Land Rover's Future Mobility Research Manager Pete Bennett says that pedestrians and cyclists want to know that an autonomous car sees them. When a human is driving Bennett figures that we all make eye contact with the driver before stepping into the road. You can't do that with autonomous cars, or can you?
The automaker says that the problem with this lies in the lack of information and understanding in the interface between humans and machines. Humans thrive on reading other faces, trusting them, and making judgments. With no person behind the wheel of an autonomous car, Land Rover says that humans will mistrust autonomous cars. The automaker has a solution.
Jaguar Land Rover wants to put googly eyes on the front of autonomous cars so that pedestrians and cyclists know that the car sees them. Bennett figures that the virtual googly eyes looking at the pedestrian will give them improved confidence in their safety. Land Rover is currently trialing the virtual eyes in a mocked-up street scene where the behavior of the autonomous car and the human pedestrian is monitored.
The trial is part of a wider study that is looking at the future of connected and autonomous vehicles and the way they react when driving. So far over 500 test subjects have been studied while interacting with the eye-equipped self-driving pods designed by UK Autodrive partner Aurringo.
There is no indication of if or when Jaguar Land Rover plans to start grafting eyes onto the front of their own autonomous cars. It seems as if Land Rover wants to turn our roads into a real-world "Cars" short.
SOURCE: Land Rover