Jaguar F-TYPE set to wow on Thursday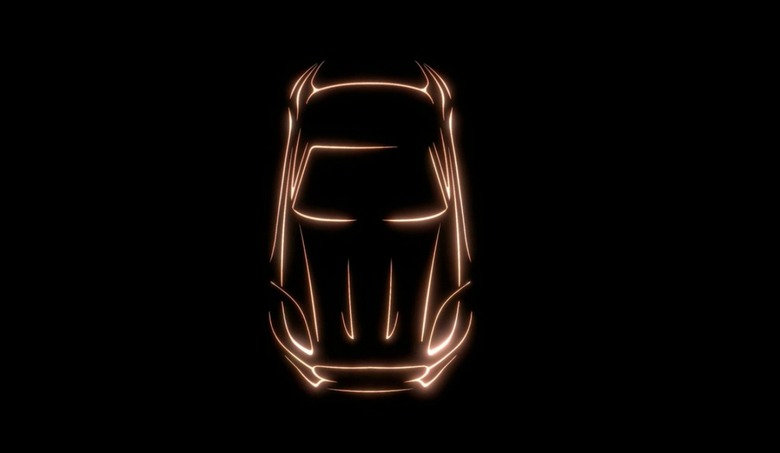 Jaguar's new F-TYPE grows ever-closer, with the hotly anticipated sportscar expected to make its public debut at the Paris Auto Show this Thursday. Teased since the late-2011 C-X16 concept and flaunted in an eye-confusing finish doing wickedly exciting things around a test track, the F-TYPE will launch in three versions, each with a drop-top roof and the promise of true sporting performance.
Jaguar will use two versions of its 3.0-litre V6 supercharged petrol engine, tuned for 340PS and 380PS respectively, along with a new version of its 5.0-litre V8 supercharged engine. Performance figures haven't been released, though it's worth remembering that Jaguar has coaxed a 4.2s 0-60mph dash from the hottest version of the V8 in the XK, with an electronically-limited top speed of 186mph.
"The F-TYPE is coming":
In contrast to the XK, however, which Jaguar positions as a super-luxury tourer, the F-TYPE will be a true sportscar. "We've worked hard to make sure that responses to steering, throttle and brakes are absolutely immediate, a task made far easier by the rigid aluminium structure at the car's base" Jaguar chief engineer Mike Cross says of the new model. "It's precise and exciting, a car that you'll want to drive for the sake of driving alone – and it sounds fantastic!"
"F-TYPE – Focused":
The full reveal will take place this week, on Thursday, when hopefully Jaguar will spill the beans on pricing and availability and maybe leave a few Porsche buyers reconsidering their orders. For the moment, we'll have to just enjoy the noise of it during the multiple test laps Jaguar has shared in video form.
"F-TYPE: Speed and Handling":
"F-TYPE – Fierce":