Jaguar F-TYPE melts hearts and moistens loins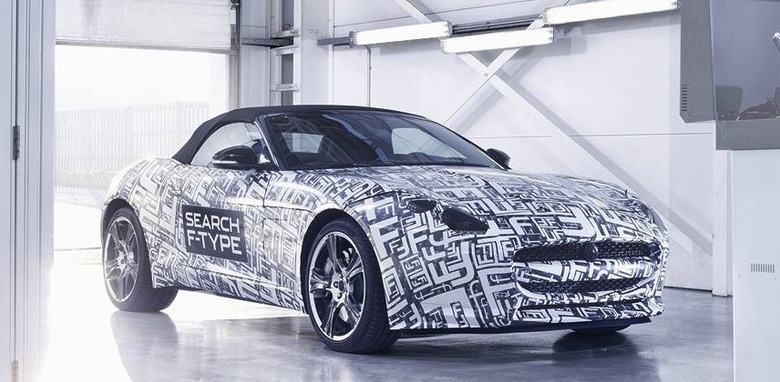 Jaguar has confirmed it will be launching a production version of the silkily delicious C-X16 concept from late 2011, the Jaguar F-TYPE, set to hit roads and tracks in mid-2013. Shown so far clad in eye-mangling camoflage – as well as roaring round the racetrack, which you can see after the cut – the F-TYPE will launch as a two-seater convertible initially, with new petrol engines and all-aluminum construction.
"The core appeal of Jaguar's cars is their sporting heart, and that heart will beat stronger than ever before in the F-TYPE" Adrian Hallmark, global brand director at Jaguar Cars said of the new model. "Its development is a vivid representation of the confidence and ambition of the Jaguar brand, and the desire amongst our engineers and design team to produce a world-leader in a market segment that we have been absent from for too long. But no longer – the F-TYPE is coming."
The track testing is the first outing for the engineering prototypes, which have been constructed at the same Castle Bromwich, UK, plant that the production cars will be made at.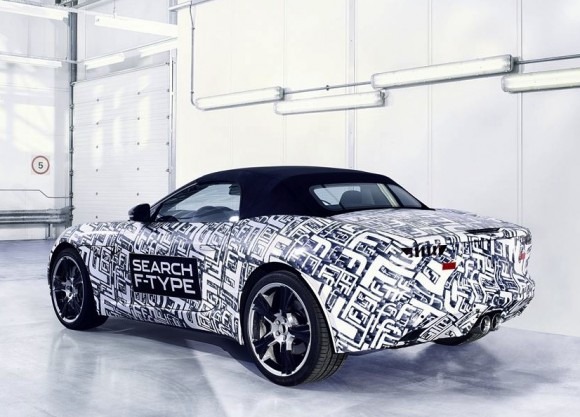 As for the luscious styling, that's the handiwork of Jaguar director of design Ian Callum. "A true sports car needs to be pure in both its purpose and its form; to have the opportunity to produce such a car for Jaguar has been a privilege both for myself and for my team" Callum said of the new model. "The C-type, D-type and E-type Jaguars were all sports cars that held true to this principle in their era, and the F-TYPE will hold true to that same principle in its time, a time that is soon to arrive."
It's unclear quite how much of the C-X16 concept will make its way into the production model. That used a supercharged 3-liter V6 engine with 375 hp and 322 lb-ft of torque, paired with an 8-speed ZF auto transmission and stop/start tech for reducing emissions. Jaguar also showed a hybrid version, though there's no indication that the company will be releasing that commercially. Inside, meanwhile, was the traditional concept gush of OLED displays and high-tech switchgear.
Pricing and complete specifications will be revealed later in 2012, ahead of the F-TYPE's commercial launch midway through next year.