Jabra Storm, Stealth, And Step Trio Of Bluetooth Headsets Debut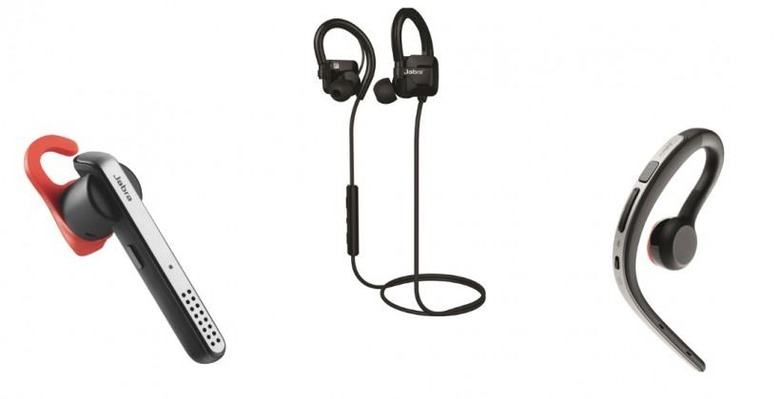 Jabra has a new duo of headsets (and a pair of earbuds), all of them boasting wireless connectivity and a roster of features, not the least of which is long battery life and the promise of solid audio quality. They've all made their IFA 2014 debut, and will be available in the next handful of weeks at various price points.
The Jabra Storm (featured on the right in the image above), is a Bluetooth headset designed to blackout wind noise that might result when you're talking on the go. The headset is based on microPOWER tech, says the maker, offering HD Voice, Voice Control, and NFC pairing. This headset will launch in October for £59/$97 USD.
If the Storm's design isn't quite to your liking, the company has also introduced the Stealth (to the left above), a somewhat smaller microPOWER-based Bluetooth headset boasting comfort as one of its bigger perks. The Stealth is designed to be light and comfortable enough to wear all day, and includes NFC pairing, 6 hours of talk time, and Comfort eargels. This headset is available now on Amazon for £69/$114 USD.
Joining the two new headsets is the Jabra Step, a pair of wireless earbuds, which the maker says is "ideal for all you wireless newbies". The device weighs in at 16.5 grams, featuring water and dust resistance, in-line controls, and three angled eargels to ensure there's one available to match the user's ears. The Step launches in October for £59/$97 USD.