Jabra Elite 75t wireless earbuds offer 28 hours of battery life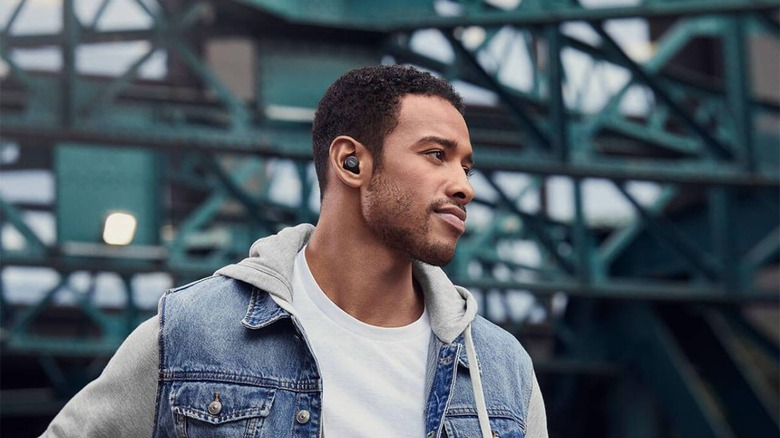 As part of its newly unveiled IFA wares, Jabra has taken the wraps off its new Jabra Elite 75t. The truly wireless earbuds have been updated to offer longer battery life, smaller earpieces, and what the company says is a more comfortable design. Users get a variety of notable features, including up to 28 hours of battery life before needing to recharge and USB-C support.
The Jabra Elite 75t are truly wireless earbuds, meaning they don't feature any cables. As with Apple's AirPods and the number of other competitors that have launched over past months, the new Jabra model features a charging case that doubles as a carrying case, rapidly recharging each earpiece when their respective batteries are low.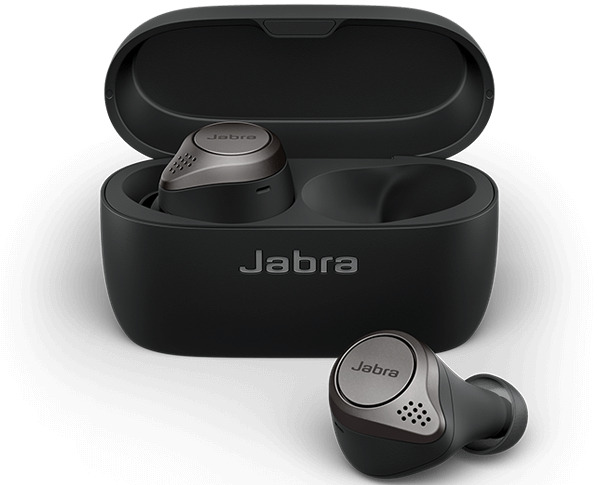 The earpieces offer up to 7.5 hours of playback before needing to be recharged, according to Jabra. When the case's built-in batteries are included, users get up to 28 hours of total runtime before the case needs to be recharged. The use of USB-C and rapid-charging tech means users can rapidly replenish the earpieces to get additional hours of playback.
In addition to the compact design and long battery life, the Elite 75t features Bluetooth 5.0 and a total of four microphones, enabling users to take calls and use personal assistants without pulling out their smartphone. The use of wind- and noise-reducing algorithms improves voice quality, according to the company.
The companion Jabra Sound+ app allows users to customize the audio profile using an equalizer, adjust the amount of ambient noise that comes through using HearThrough, tweak the call experience, monitor battery life, and select their favorite personal assistant, among other things. The model will launch on Amazon and Best Buy for pre-order on October 6 for $199.99 USD.