IZON Glasses-free 3D TVs head to CES 2014 then to market in Q2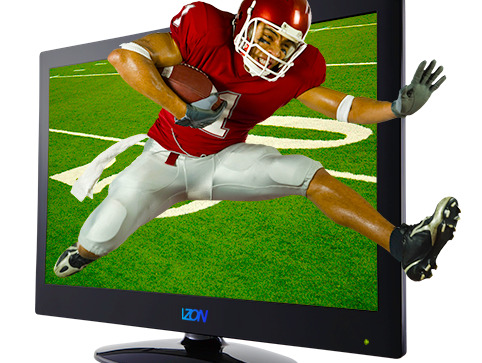 This week the folks at IZON have made an early push to get in on the CES 2014 action with word that they'll be bringing their own 3D TVs to CES 2014 without a need for 3D glasses. These units will be released in 32-inch, 47-inch, and 55-inch iterations and will not just be prototypes as we've seen in years past. Here we'll be seeing production-ready glasses-free 3D TVs ready for the second quarter of 2014.
While this isn't the first glasses-free 3D TV to exist in the world, it's certainly a clear sign of what we'll be seeing this next season in the 3D realm. As it's been around for several years now in the entertainment industry as a real force to be reckoned with, even brands like IZON are joining in on the fun. It's not just the massively rich and "make something just to say we did" companies that are up for this wave of machines.
IZON's approach to this environment is done with their own "HyperMix3D" technology. This technology works with multi-threaded 3D rendering that makes full use of multi-core graphics processing units. They also suggest that these televisions will product 3D images "without eyestrain".
With IZON glasses-free 3D TVs, users will have over 150 degrees of viewing angles and will be able to turn on 3D for 3D Blu-ray disks with the press of one single button. It would appear that IZON is going for simplicity with these releases – we'll see more on gameday!
Stick around as SlashGear heads to CES 2014 through our CES portal and see the action starting on January 7th!