iWork For iCloud Beta Testing Now Open For Public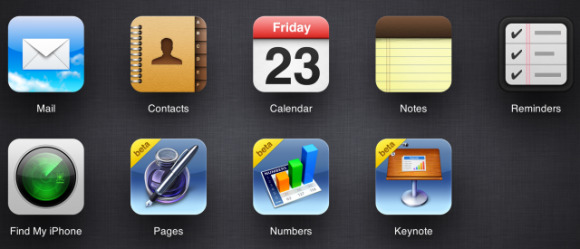 Though initially only available to developers, the iWork for iCloud beta is now open to the public. Following the first developer beta, several other non-developers were invited to test out the service in July. Now, anybody who currently has an Apple ID can login at iCloud.com to test out iWork's functionality on the cloud before it launches sometime this fall.
This public beta test–and the service's upcoming official launch–puts Apple in direct competition with Microsoft and Google cloud apps. And let's not forget the desktop and mobile versions of iWork already available. It should be interesting to see how this service fairs.
iWork for iCloud got its first reveal at WWDC this past June. It's set to offer support for apps that you could previously only operate on your desktop or mobile devices including Pages, Numbers, and Keynote. The idea is to make it easier for people to manage their documents on multiple devices–as so many of us do now–and to offer up competition for services like Google Docs and Microsoft Office's 365.
iWork for iCloud works on Chrome 27.0.1 or later, Safari 6.0.3 or later, and Internet Explorer 9.0.8 or later. Designed for both Mac and PC users, this cloud office suite makes it possible for users to create and edit documents through their browsers and have those docs synched with all of their Apple devices.
Right now, the apps are free to try but it's not clear if this service will cost anything, and if so, what that price tag will be. An official launch date is also unknown at this time, but with the September 10 iPhone 5S announcement on our calendars, it's likely we'll get more details about the iWork for iCloud launch at that time.
VIA TechCrunch