iWatch concept is what the iWatch should be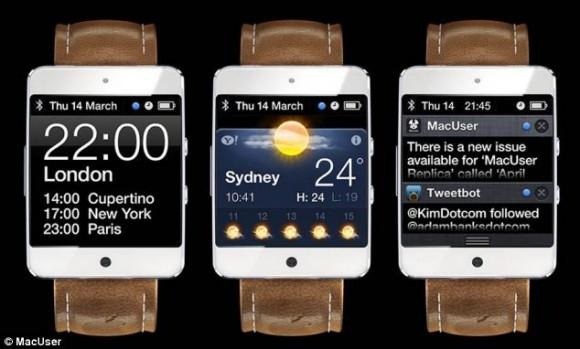 A new concept has been released for Apple's pending iWatch accessory, and we've got to say, it looks pretty acceptable. The concept was created by MacUser Magazine, and it shows a mini iPad mini plastered onto a leather band. The design is supposed to emphasize a conventional iWatch that's also stylish. While I do like the look of the iPad mini-esque display, I would much prefer a black band to a brown band.
The MacUser folks stated that the concept was inspired by the Smart Cover accessory for iPads. They stated that creating an iWatch could be as easy as combining an iPad Nano device onto a leather band. The leather would give the device a classic and conventional feel. MacUser stated, "We came to the conclusion that Apple's most likely play would be to keep its watch as conventional as possible, with the feel of something classic rather than excitably innovative.
Analysts believe that Apple could take 10% of the global watch market with the iWatch. That would mean that it could make $6 billion off the device. The watch is rumored to be able to survive 5-6 days on a single charge, and there are currently 100 engineers working on the project. Many have said that if Apple could pull of the iWatch (if any company could do it, it'd be Apple), it can kill all of those rumors that say the company is not innovative without Steve Jobs.
Many sources are saying that Apple is prepping to launch the new mobile accessory this year around early Q4. The company may be accelerating the launch of the device because its investors are feeling uneasy about its deteriorating stock price. Tim Cook has been saying over and over that Apple has some "great products" that will help bring the company's stock price back up. Do you think the iWatch will be the device to do that?
[via Tapscape]