Ivy Bridge tipped for April 23rd launch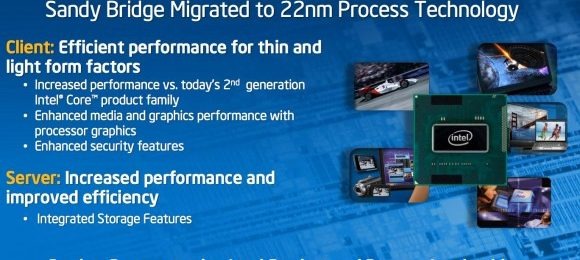 We already knew that the Intel's next-generation processors, dubbed Ivy Bridge, were due sooner rather than later, but now we have a more precise launch date. Sources speaking to CNET say that the chips will officially launch April 23rd. Sample motherboards and processors have already made their way out to various publications for review, although benchmarks and precise details are still under embargo.
That hasn't stopped some benchmarks leaking out into the wild, though. The new integrated GPU, the HD 4000, is said to be around 30 to 100% faster than the HD 3000 under the right circumstances. The CPUs are expected to be around 15 to 20% faster than current Sandy Bridge models.
Ivy Bridge will also bring some chipset improvements, such as native USB 3.0 support. Motherboards will include two USB 3.0 ports, or a header, with vendors able to add more at their own discretion with additional controllers. The mobile Ivy Bridge chips are said to ship around the same time as the desktop chips, which gives further weight to the rumor that Apple is preparing a MacBook Air and Pro refresh sometime in April with Ivy Bridge chips.
Other vendors are expected to announce their refreshed desktop and laptop lineups in due course. Toshiba already unveiled their new all-in-ones and laptops yesterday, all featuring the third-generation Core chip as well as USB 3.0 support.