Ivy Bridge Chipset Detailed: Native USB 3.0 And Faster PCIe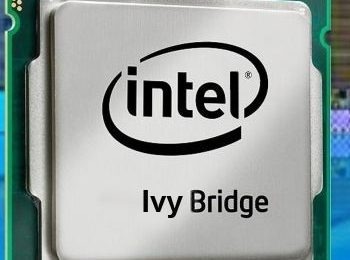 Intel will be releasing its next iteration of CPUs, codenamed Ivy Bridge, in the coming weeks. While the CPUs won't be available to purchase for another three weeks, Anandtech has had some hands-on time detailing the improvements and new features of the Ivy Bridge chipset on various motherboards. If you're looking for performance reviews, you'll have to hold on a little longer, but there are some interesting tidbits to note from the chipset.
The biggest addition to Intel's new Z77 chipset is native USB 3.0 support. Unfortunately, the chipset will only support two USB 3.0 ports, either as rear ports or as a header. More ports can be added, but manufacturers will have to sacrifice motherboard real estate for the necessary extra controllers.
As for PCI-Express, all 16 lines are still present with the CPU, but the slot sees a bump to the 3.0 standard. Your GPU will be able to take advantage of PCIe 3.0 if it supports the new feature. PCIe 3.0 also gives flexibility in multi-GPU setups, with motherboard manufacturers potentially adding chips to increase the available number of lanes.
The new chipset also brings support for DDR3L, which has reduced voltage requirements for low-end setups, like HTPCs. Power users haven't been left out, though, with Ivy Bridge able to handle DDR3-2800 memory, which will bring additional improvements to integrated graphics. Finally, power consumption for the CPUs will be down across the board, with peak TDP reaching 77W. That's down from the 95W peak achieved with Sandy Bridge processors like the 2600K. In addition, the new Ivy Bridge chipset will be backwards compatible with Sandy Bridge processors, in case you can't splurge all your cash on upgrades at once.