Ivy Bridge-based Xeons a possibility from Intel in the spring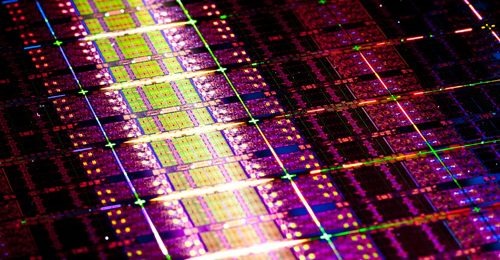 The Xeon E5 launch earlier this year from chipmaker Intel could be possibly matched by a plethora of Ivy Bridge-based models soon to be released after, based on a tentative processor roadmap. After releasing 18 E5 chips based on the current Sandy Bridge architecture, Intel may be slated to have 11 Xeons arrive in the spring based on the new 2012 design, claimed Digitimes. Billed as Ivy Bridge-H2, these would include "Xeon E3 chips like the E3-1290v2 in bulk costs of $189 to $884, as well as E5s from $192 to $1,440, one of which would be the E5-2470", according to Electronista.
Any information on the exact specifications of the to-be-announced Ivy Bridge models haven't been released yet, but the Sandy Bridge E5 chips have already known to run the gamut from a 1.8 GHz quad-core processor to 3.1 GHz in eight-core assortments. That's some serious processor speed right there, no doubt. Competitors beware, here.
If this possibility moves into the realm of reality for Intel, the Xeon lineup could create potential problems for workstations like the upcoming Macbook Pro refreshed updates. It may force Apple and other competing companies into either choosing Sandy Bridge models and going for a slightly aged, but wider range of processors, picking from a limited Ivy Bridge range, or having to go through a divide in the computer lineup between the pair of Intel architectures.