iTunes Top Apps, Movies, And Music For 2017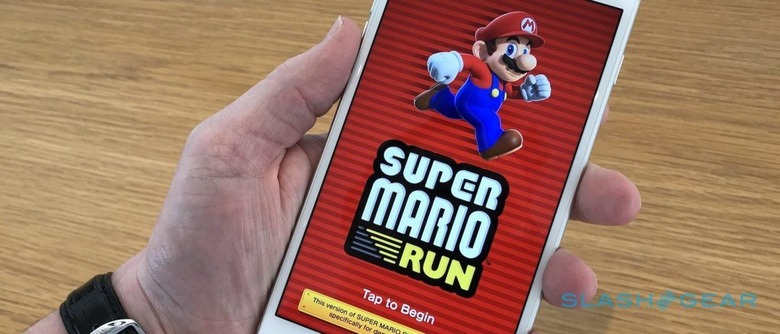 We're closing in on the end of the year, and that can only mean one thing: year-in-review retrospectives of every variety. Today Apple is the company looking back on 2017, revealing the most popular apps, movies, music, and books throughout the year. Though there may not be many surprises when it comes to the most popular downloads of 2017, it's always interesting to see if any newcomers managed to make their presence known.
Over on Apple's website, the company dives right into the most popular media by looking at music first. It reveals that Drake's More Life was the most popular album of the year on Apple Music, while Ed Sheeran's Shape of You was the most popular single. It also notes that Taylor Swift's Reputation has managed to crack #3 on the top album chart in the US, even though it's only been available since the beginning of November.
When we take a look at apps, we get a proper top 20 list, but don't expect to walk away from it feeling very surprised. Snap actually claimed the top two spots for itself, with Bitmoji closing out the year in first place and Snapchat pulling up second. Here are the top 20 most popular iPhone apps on the iOS App Store for 2017:
1. Bitmoji

2. Snapchat

3. YouTube

4. Messenger

5. Instagram

6. Facebook

7. Google Maps

8. Netflix

9. Spotify

10. Uber

11. Gmail

12. Pandora

13. Amazon

14. WhatsApp

15. Wish

16. Twitter

17. SoundCloud

18. Google Chrome

19. Waze

20. Lyft
As you can see, most of the top 20 is comprised of what you'd expect. Switching gears to games, we see that Super Mario Run managed to top the charts for the year, despite the fact that Nintendo was ultimately disappointed by the profits generated by the game. Other familiar games like Word Cookies, Clash Royale, and Candy Crush manage to make the list too, but one thing to note is that the app store wasn't dominated by kingdom builder and match-3 games this year. Here's the top 20 games list in full:
1. Super Mario Run

2. 8 Ball Pool

3. Snake VS Block

4. Ballz

5. Word Cookies

6. Subway Surfers

7. Episode ft. Pitch Perfect

8. Rolling Sky

9. Block! Hexa Puzzle

10. Paper.io

11. Solitaire

12. Bowmasters

13. Color Switch

14. Piano Tiles 2

15. Choices: Stories You Play

16. Roll the Ball

17. Clash Royale

18. ROBLOX

19. Word Connect

20. Candy Crush Saga
There aren't a ton of surprises when we look at the iTunes movies and TV for the year. It probably isn't going to shock anyone to see that Moana was the top movie of the year, or that was followed by Rogue One. Just as well, Game of Thrones dominated TV, and it was joined by The Walking Dead. Despite that, Apple notes that new shows like HBO's Big Little Lies, NBC's This is Us, and PBS's Victoria managed to crack the top lists for the year.
Finally, we come to podcasts and books. As it was last year, NPR's Fresh Air proved to be the most popular podcast of 2017, and news podcasts like The Daily from the New York Times were popular as well. Books that were adapted into TV shows fared particularly well, with The Handmaid's Tale and Big Little Lies getting shout outs from Apple specifically.
All in all, the top apps, movies, music, and books for the year are mostly what we'd expect, but there were still a few newcomers that were able to break in and give established apps and brands a run for their money. Are you surprised by any of these results? Head down to the comments section and let us know!