iTunes 'rent once, watch anywhere' removes device shackle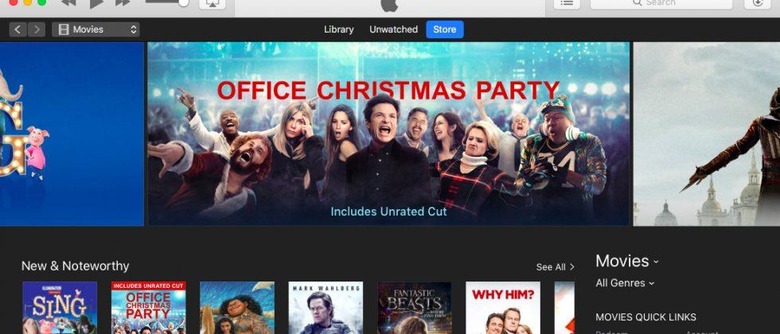 iTunes has long offered digital movie rentals, and those digital movie rentals have historically been more or less shackled to the device from which it was rented or, in some cases, required syncing between devices. That changes with iTunes 12.6, an updated version that is bringing a so-called 'rent once, watch anywhere' functionality that removes the limitations. This functionality assumes the user is running the latest versions of iOS and tvOS, however.
Up to this point, anyone who rented a movie using, for example, iOS was limited to watching the show on that device...you can't, for example, watch it via your Apple TV, instead having to set up and use AirPlay to stream from one device to the other. Things were a bit more free for desktop users who could sync the rented movie from their Mac or PC to their iOS device over USB. It's a cumbersome and largely unwelcome process, though.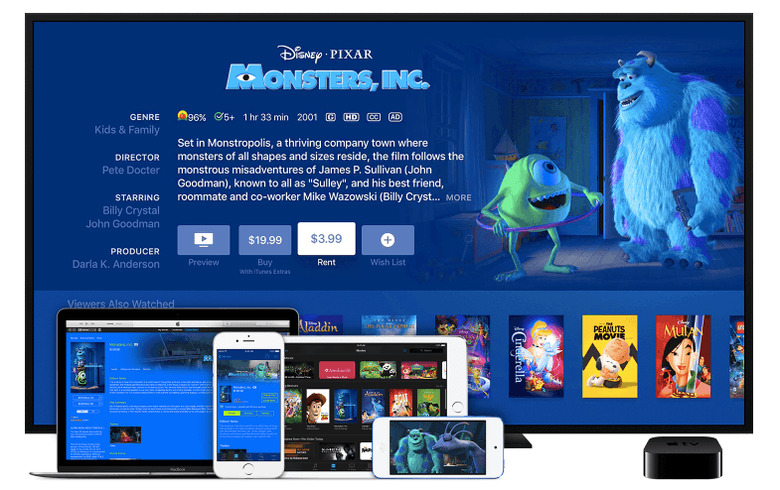 With the arrival of iTunes 12.6, however, users will be able to rent the movie through iTunes on one device and then watch it on one of their other supported devices without jumping through the above hoops, lending the same multi-device that has been available in competing products for years.
That's great news if you make a habit of getting video content through iTunes, but you'll need to wait for tvOS 10.2 and iOS 10.3 before you can use it. When exactly we'll be seeing the new software is unclear, though likely it'll be in the very near future. You can find out more about iTunes' rental process here.
SOURCE: 9to5Mac