iTunes Movie Trailers App Updated For iPad's Retina Display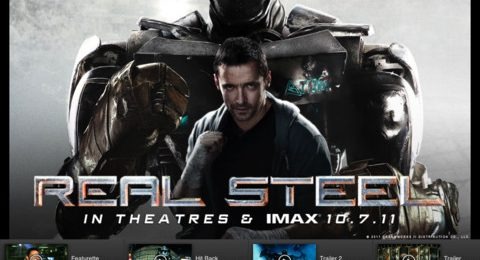 One of the drawbacks of the new iPad's retina display is that every flaw is magnified and impossible to avoid on such a great screen. Videos can look particularly bad if the resolution and bitrate are both too low. Developers have been scrambling to update their apps to make sure they look crystal clear, and Apple has updated one of its own: the iTunes Movie Trailers app.
Apple has pushed an update to the Movie Trailers app to the App Store to fully take advantage of the new Retina display on the iPad. All movie poster and graphic elements have been updated, as well as the actual trailers themselves.
It's not totally clear what resolution Apple is streaming the trailers in, although one commenter on MacRumors believes that the trailers are 1080p, encoded with H.264, and taking advantage of High Profile.
The update is available on the App Store right now, and streaming trailers will work over both WiFi and LTE connections. Be warned, though: excessive streaming of high bitrate content will eat into your LTE data plan very quickly.
[via MacRumors]