iTunes Match Revealed As iCloud Music Scanning Option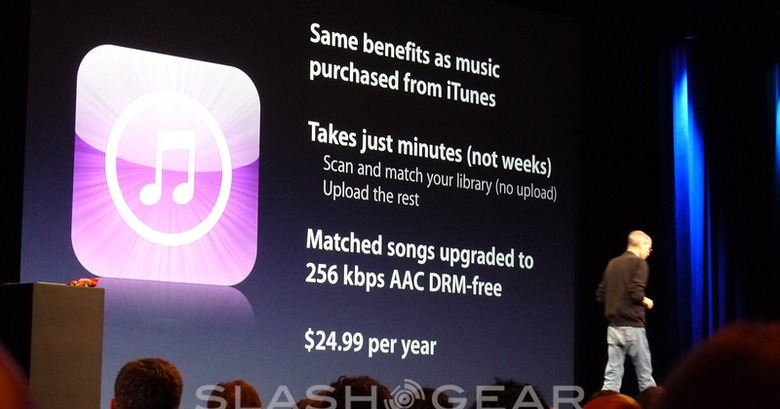 One of the major rumors about Apple's iTunes in the iCloud service was that it would incorporate some sort of music scanning technology that would eliminate the need to spend tons of time uploading your entire music collection. Well, that is no longer just a rumor. It's been confirmed to be called "iTunes Match."
Unlike competitors such as Amazon's Cloud Player and Google's Music Beta, where users must upload their existing music collection in order to stream them, Apple's iTunes does something more clever. With the iCloud you have three options when it comes to streaming your music. First, you can sync devices over WiFi or cable and then rely on the iCloud. Second, you can buy new songs directly via iTunes that go into your iCloud. And third, is the scan and match feature called iTunes Match.
iTunes Match essentially scans the music you already have and tries to figure out if there's a match for it in iTunes. Even if that music was not purchased from iTunes, the feature will still match and stream the song. Matched songs are upgraded to 256 kbps AAC DRM-free. And to get this service, you will only have to pay $24.99 a year.