iTunes Match goes live internationally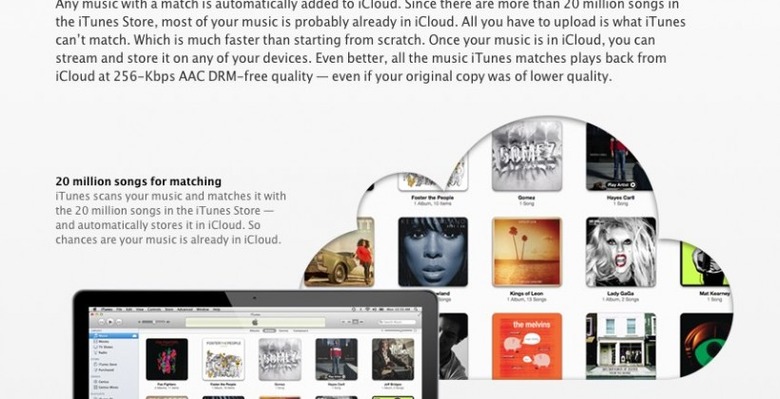 Apple has rolled out iTunes Match for international users, offering those in the UK, Canada and other countries the chance to replicate their music collection in the cloud. After a premature – and quickly yanked – start earlier this week, the system is now live in numerous locations, priced at £21.99 in the UK and CA$27.99 in Canada.
As we've already seen in the US, iTunes Match is Apple's streamlined approach on cloud music storage. Rather than uploading all of your existing music, a potentially lengthy process depending on your broadband speed, iTunes Match scans your collection and pairs songs up with its own original copies in the cloud, at 256Kbps (even if the originals were lower – or indeed higher – quality).
That music can then be streamed to your iPhone, iPad, iPod touch or Mac, meaning less time syncing and more time dancing at your desk at work, on the bus or in the privacy of your own lodgings. The iTunes Match app is available in iTunes; more details on how to use it here.
[Thanks to everyone who sent this in!]