iTunes 9.2 gets general release ahead of iOS4 and iPhone 4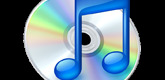 Apple has pushed out iTunes 9.2, the latest update to its desktop multimedia manager app, and the headline feature of which is compatibility with the new iPhone 4.  There's also support to sync and read ebooks and PDFs that are on an iOS4-based iPhone or iPod touch, and speedier backups when using such a device.
Meanwhile there's also the ability to rearrange homescreen apps, again on an iOS4 device. The new iOS version will be released for iPod touch, iPhone 3G and iPhone 3GS owners on June 21st, though exact functionality across all three devices will vary.
You can download iTunes 9.2 here or alternatively you'll be offered an upgrade option when you next load up your existing version.  It's a roughly 100MB download, and we've noticed a fair boost of speed in navigating through our media catalog; even if you're not planning on picking up an iOS4 device any time soon, that could be a good reason to upgrade all the same.