iTunes 10.3 Update Gives First Taste Of iCloud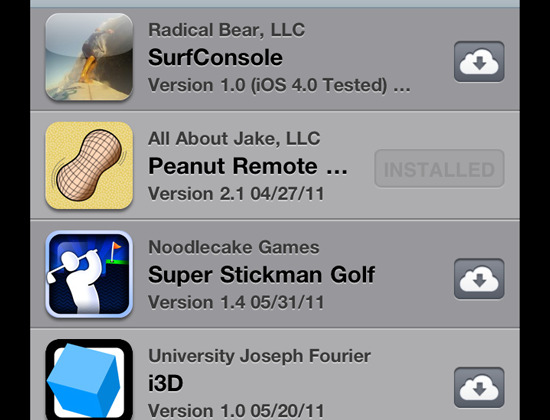 Shortly after the iCloud was announced at the Apple WWDC 2011 keynote today, iTunes 10.3 was released and the iOS App Store and iTunes Store were automatically updated with a new "Purchased" tab for re-downloading apps and music.
The iTunes 10.3 beta is available for download now directly from Apple's website. The update is for Mac, PC, and iOS and now lets you re-download purchases to all your devices at no additional cost. It lists all the apps you've purchased in an "Updates" tab in the iOS App Store.
Apps that have been purchased but not yet installed on a particular iPhone can also be viewed in a list under a "Not On this iPhone" tab. Songs purchased through the iOS iTunes Store can be viewed in a similar way and also sorted by artist name, recently purchased, or complete list of songs.
Next to each app or song is now a cloud icon that connects it to the new iCloud service. However, the full iCloud service will not roll out until this fall with the launch of iOS 5.
[via AppleInsider]