It's iPhone 6s day and 3D Touch is the star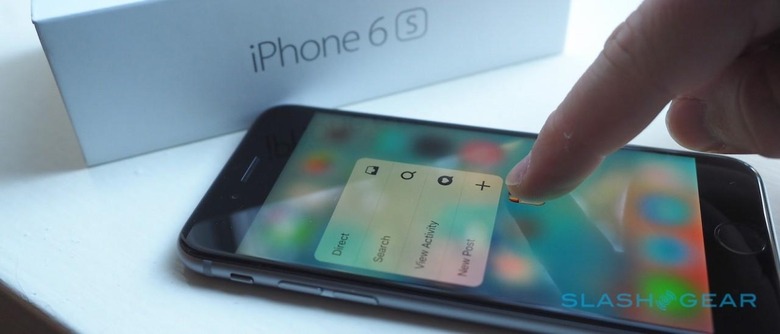 It's iPhone 6s day, and as the first devices arrive in the eager hands of customers, 3D Touch is likely to be the hottest feature. Apple's upgraded touchscreen technology promises not only to recognize your fingertips but how hard they're pressing, courtesy of 96 new sensors baked into the display.
Those sensors measure the change in the air gap between the layers, figuring out point of contact and degree of pressure involved. We've seen the same system used as Force Touch on the Apple Watch, but 3D Touch is likely to have far broader impact.
The introduction to 3D Touch is through Peek and Pop, two new interactions launching on the iPhone 6s. Peek allows you to get a sneak-preview of a message in an email inbox, for instance, while homescreen apps can have Quick Actions attached for common tasks.
Pop, meanwhile, goes a stage further: press harder, and the message opens up, for instance.
At the iPhone 6s and iPhone 6s Plus' launch, the majority of Apple's native iOS apps will support Peek and Pop – Mail, Messages, Camera, Maps, Calendar, Photos, Safari, Weather, Music, Video, Notes, iBooks, News, and Find My Friends.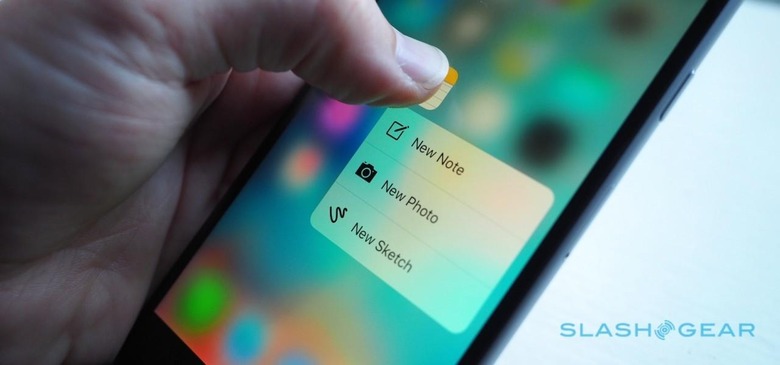 Quick Actions, meanwhile, will be supported by the icons for Messages, Calendar, Camera, Photos, Clock, Maps, Video, Wallet, Notes, Reminders, iTunes Store, App Store, iBooks, news, Phone, Safari, Mail, Music, FaceTime, Podcasts, Game Center, Voice Memos, Contacts, and Find My Friends.
Apple isn't keeping the data all to itself, either. Developers get access to 3D Touch information so they can recognize pressure in their apps, too.
Easiest to implement will be Peek and Pop: Apple will take care of what pressure levels are involved, so as to keep the gestures consistent across iOS, as well as deliver the right-sized pop-up frame and take care of blurring the background.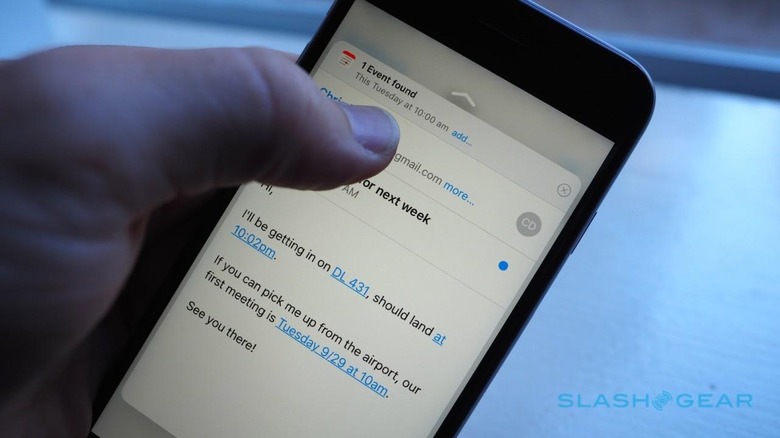 If developers want it, though, they'll have access to what's effectively analog pressure data from 3D Touch's sensors. That'll be particularly useful in games and art apps.
At launch, around thirty apps are expected to have 3D Touch support, including Instagram, Pinterest, Weibo, Dropbox, Evernote, Opentable, Twitter, Pandora, Shazam, Hipstamatic, and Citymapper.