It's Chrome OS' turn for the Google Now upgrade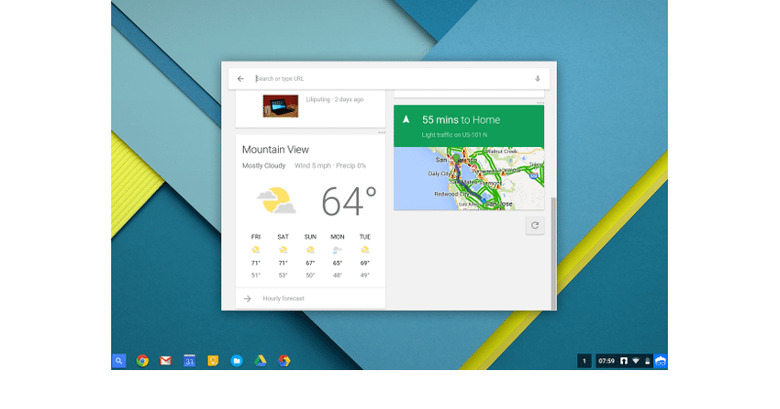 Google has been increasingly pushing its Google Now virtual assistant and its "cards" convention across its different services and apps. The last one to get card-y was YouTube, where the cards will replace the older popups that relay additional information about videos. Now Google is teasing the next product to get a Google Now makeover, one that is probably long overdue anyway. The beta channel of its Chrome operating system has just gotten a new "Chrome Launcher 2.0", and the most outstanding feature is the presence of Google Now.
Instead of the "Classic" launcher that mimics a sort of Start menu, except with the icons arranged in a grid, the new 2.0 version puts a windows right in the middle of the screen with Google search front and center. To some extent, this mimics the behavior you'd see when you launch a new Chrome web browser tab, depending on your settings, of course. What is noticeable, however, is the card peeking below, which is a Google Now card familiar to those who have used the Google Search app on Android. It presents users with timely and relevant information given the user's preferences and browsing habits.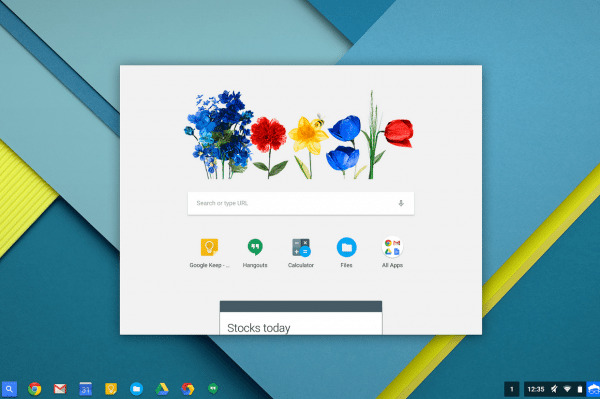 Given how Google Now has become central to Google's search experience, especially on its own platform like Android, one can perhaps wonder why it took them this long to incorporate this smart assistant into Chrome OS. Perhaps, the "inspiration" for this move is Cortana's upcoming prevalence in Windows 10. Microsoft's own virtual assistant will feature on the desktop as well as integrated into the new Spartan browser.
Some Chrome OS old timers might be a bit wary of these changes. The classic launcher allowed them to get to their list of apps quickly. The Launcher 2.0 seems to only present a curated list of frequently used apps, with a button to show all other apps. That said, Users who would want to have quick access to apps will most likely have those pinned to the panel anyway. There is no mention of an option to return to the old launcher.
Naturally, that's not the only new feature in the latest Beta update for Chrome OS. The Chromebook platform has finally gotten support for extracting password-protected ZIP files. It now also supports automatic changing of timezones, handy for frequent travelers. Chrome OS is also starting its trek towards Material Design, starting with the Files app. Curious users should be aware that the Beta channel is, well, not completely stable. Although you can switch back and forth between Beta and Stable, doing so will require deleting all local data on the Chromebook.