Itronix GoBook MR-1 is one tough notebook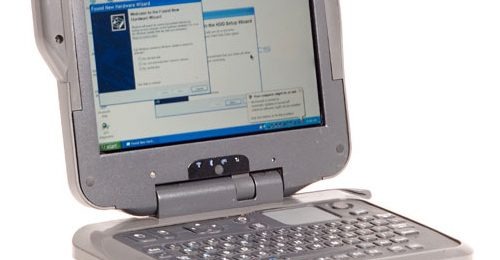 If standard laptop fare isn't your thing, then this Itronix GoBook MR-1 will certainly capture your attention. Made by General Dynamics, a company that is known for making tanks, has come up with this laptop that meets the MIL-STD-810F standards set forth by the U.S. Military for shock, vibration, drop and temperature.
While small, this device is no netbook. It weighs in at 2 pounds, is 6.6-inches wide and is designed to be tough. It sports a 5.6-inch touchscreen display with a 1024 x 768 resolution. It also features the DynaVue technology, making the screen easy to view in sunlight. With a full QWERTY keyboard, this laptop can repel water and dust. It also features GPS, a joystick, a trackpad and more.
While the internal specs aren't all that impressive, this is one tough notebook. However, it does sport a whopper of a price tag, costing $5,649.